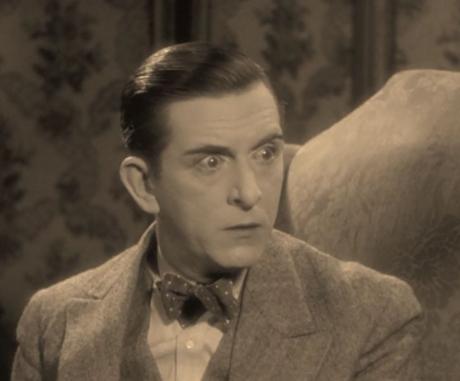 Hollywood Productions/Paramount, 1928. Director: J.A. Howe. Story: N.T. Barrows, T.J. Crizer. Camera: Walter Lundin. Cast: Edward Everett Horton, Sharon Lynn, Otis Harlan, James Gordon, Josephine Crowell.
 
            One sign of a healthy, thriving silent-film community is the number of new restorations of lost or forgotten silents, rescued from oblivion by such major preservation centers as the Library of Congress, and made available to an audience of eager aficionados on DVD or Blu-Ray. Increasingly these exciting new releases are coming from small, independent companies, and one of the most interesting of these small labels is Undercrank Productions. I've highlighted some of Undercrank's releases in earlier editions of this column, and this month have something particularly exciting to report: a series of eight silent two-reel comedies, produced in 1927–28 by Harold Lloyd, and starring Edward Everett Horton!
            This is news, for more reasons than one. Edward Everett Horton is of course well known as a supporting player in sound films—for example, as a fussy, nervous sidekick to Fred Astaire in Top Hat and Shall We Dance. His unmistakable voice, perfectly suited to such a character, was a key component in those characterizations. It's no secret that he had also played supporting roles in some earlier silents, but the idea of Horton as a star of two-reel slapstick shorts—alongside Laurel and Hardy, Charley Chase, and other silent-comedy luminaries of the late 1920s—seems counterintuitive at first. His situation is roughly analogous to that of W.C. Fields. Conditioned by exposure to Fields' distinctive voice and other factors, we may form a preconceived notion of what constitutes a Fields comedy—until we begin to see his silents, and realize that some of them rank among the best films he ever made.
            Like Fields, Horton proves in these silent shorts to be thoroughly adept at the art of sight-gag comedy. For proof of his talent for pantomime, we need look no further than the opening scene in Scrambled Weddings, in which Horton thinks his best friend has committed suicide. In a single closeup he subtly registers a range of emotions, from genuine sorrow at the loss of his friend, to rising panic as he considers what to do next, to disgust as he realizes that his pal is not really dead, only dead drunk. And Horton's performing talents could hardly be more beautifully showcased than they are in these short films. Produced by Harold Lloyd's production company, the films are crafted by Lloyd's technical staff and benefit from the full resources of the Lloyd studio. The stories, too, are supplied by some of Lloyd's writing team and provide Horton with tailor-made comic set-pieces. In Vacation Waves he causes no end of havoc while carrying a cumbersome armload of fishing tackle on a crowded streetcar; in Horse Shy, as a man terrified of horses, he is maneuvered into riding a notoriously unmanageable horse in a fox hunt; in No Publicity he is obliged to deliver an impromptu pantomime lecture, while disguised as a woman!
            One particular favorite of mine in this group is Dad's Choice, released early in 1928. This film begins with a familiar premise: Horton and his girl want to get married, but are strenuously opposed by her father—a time-honored situation that we've seen in countless romantic comedies. In the hands of seasoned craftsmen, however, what flights of comedy can be built on that foundation! In this film Horton is introduced waiting to meet his girlfriend on a street corner—a very crowded street corner where he is jostled by, and has minor run-ins with, his fellow pedestrians and the cop on the beat. Through a series of innocent circumstances, a large, forbidding woman in the crowd comes to believe that Horton is following her and flirting with her. Beyond that basic description I'll refrain from any spoilers; I'll say only that the scene is a model of comic construction, timing, and editing. It unfolds with a beautifully ruthless logic that suggests the Hal Roach studio at its best (and in the world of two-reel comedies, in this writer's opinion, there can be no higher praise than that). What's more, this scene leads effortlessly into the next, one chain of beautifully staged gags dovetailing with another. The action culminates in a car chase, spills over onto a railroad flatcar, and leads to an ending that is both hilarious and satisfying.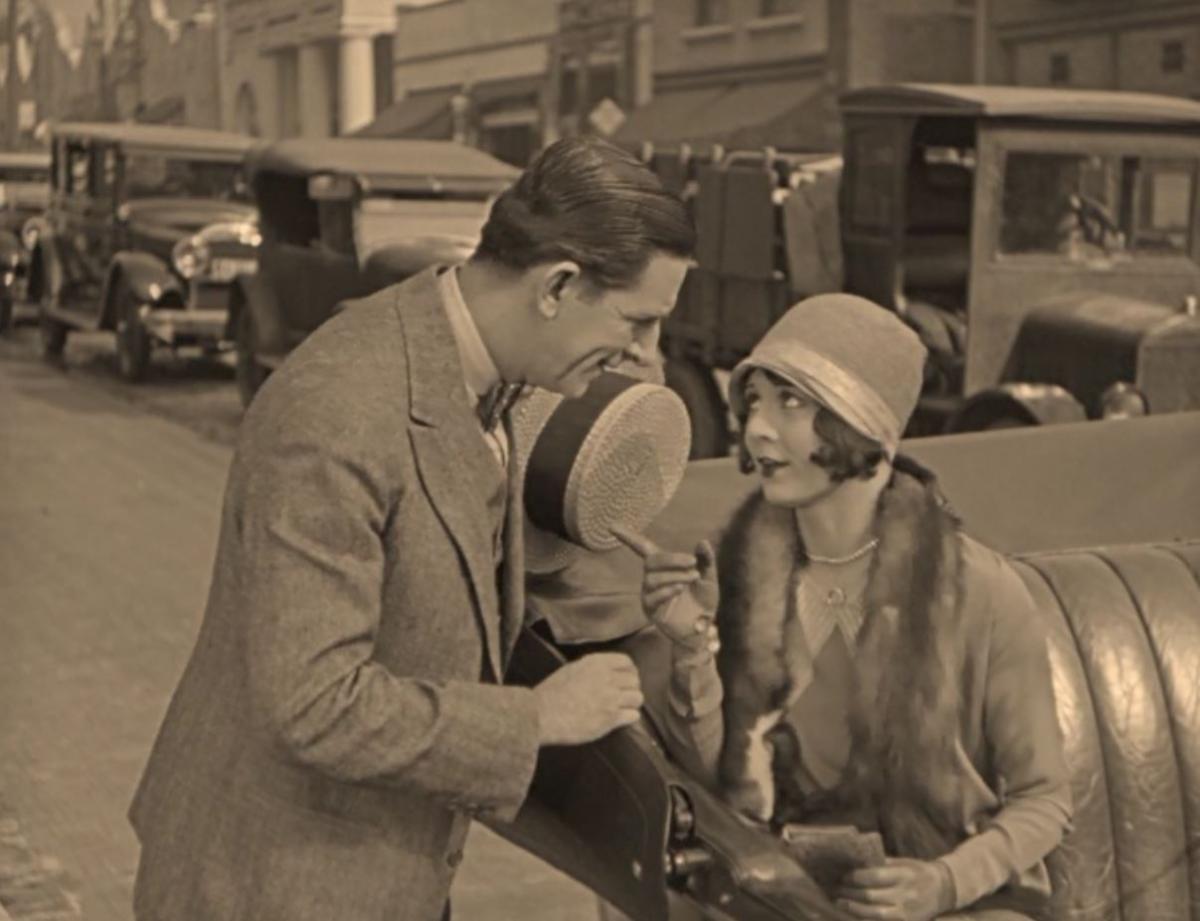 As if all that were not enough, Horton is supported in this film by an unusually notable cast. That offended woman in the early scenes is Josephine Crowell, one of the most formidable harridans ever to appear in the movies, who also turns up in some of the other entries in the Horton series. The leading lady is Sharon Lynn, whose other roles would include the dance-hall gold digger in Laurel & Hardy's Way Out West a full decade later. And the girl's father is played by Otis Harlan, one of Hollywood's busiest character actors, with more than a hundred other films to his credit. My fellow Disney enthusiasts may know Harlan best as the actor who would supply the voice and the live-action reference footage for Happy, the dwarf, in Snow White and the Seven Dwarfs.
            The preservation of this single gem of comedy filmmaking would be cause for celebration in itself. To have all eight of the Horton shorts preserved, and made available to the home viewer in a single package, is nothing less than an historical bonanza. The films were preserved in the 1970s by the Library of Congress, and are now elegantly mounted on DVD by organist/pianist (and Undercrank founder) Ben Model and silent-comedy historian Steve Massa. We are in their debt, and not for the first time.