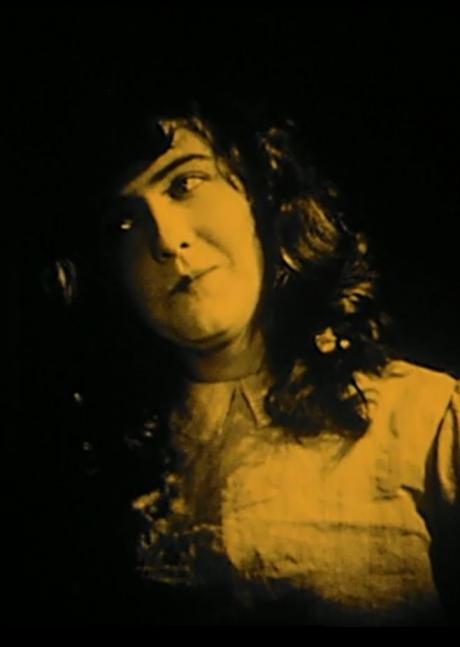 Fine Arts/Triangle, 1916. Directors: Chester and Sidney Franklin. Scenario: Bernard McConville. Cast: Dorothy Gish, Ralph Lewis, Frank Bennett, Eugene Pallette, Kate Bruce, Elmo Lincoln, George Stone.
 
            It's October again, the month of Le Giornate del Cinema Muto—the international silent-film festival, held annually in the lovely Italian town of Pordenone, that has become the traditional autumn banquet of delicacies for those who love silent film. Advance reports suggest that this year's menu will be as varied and tempting as ever. I won't be attending this year, but in honor of the festival I'm singling out a film that I first discovered at the Giornate: the 1916 Fine Arts feature Gretchen the Greenhorn, starring Dorothy Gish. I still have a vivid memory of encountering Gretchen for the first time in Pordenone in 1993, shortly after a nitrate print had been discovered in Washington state and restored and preserved by the wizards of the UCLA Film Archive. (Today, thanks to the efforts of the National Film Preservation Foundation, the film is widely available on DVD.)
            What made that first impression particularly vivid was the sheer beauty of the print. The craft of film restoration has advanced to impressive new heights of excellence in recent decades, but Gretchen was a standout: a sparkling print that approximated the visual quality of the original, complete with the original color tints. Gretchen the Greenhorn is on nobody's list of landmark cinematic classics; it's one of the dozens of program features produced by D.W. Griffith's Fine Arts company in 1915-16, released to theaters to keep the pot boiling while Griffith himself was preoccupied with production of his massive epic, Intolerance. But our first viewing of it had the air of an event, and it was startling to realize that much of our pleasure was derived from the print itself. It was a reality check, a fresh reminder that virtually all American films of the 1910s, including the program pictures, originally looked as good as this.
            Not to denigrate program pictures! To be sure, they're often quite enjoyable in their own right, and Gretchen the Greenhorn is a special treat for the film enthusiast. Its star, Dorothy Gish, enjoyed great popularity during the 1910s and '20s, although today she is relatively little-remembered, her reputation overshadowed by that of her sister Lillian. (Film historian Donna Hill's book on Dorothy's film career, now in progress and eagerly anticipated, will surely enhance our appreciation of her films.) Gretchen is very much a vehicle for Dorothy; it leans heavily on the title character's impish charm, which of course is Dorothy's own.
            And the film has other delights to offer as well. As with many of the Fine Arts features, its story is slight—slight, at any rate, by comparison with the majestic themes concurrently being addressed in Intolerance. Dutch immigrant Gretchen arrives in the United States to join her father, who has already established himself as an engraver. Instead of dwelling on the social problems of newly-arrived immigrants, as some contemporary films did, this film celebrates the melting-pot diversity of the New York neighborhood in which Gretchen and her father live. But soon enough a gang of shady characters, taking advantage of the father's naiveté, draw him into a counterfeiting scheme. The film takes a melodramatic turn, culminating in an exciting pursuit at sea.
            One of the pleasures of the Fine Arts pictures is the presence of the Griffith "stock company," the actors and actresses so well known from the director's classic films—familiar faces seen here in unfamiliar roles.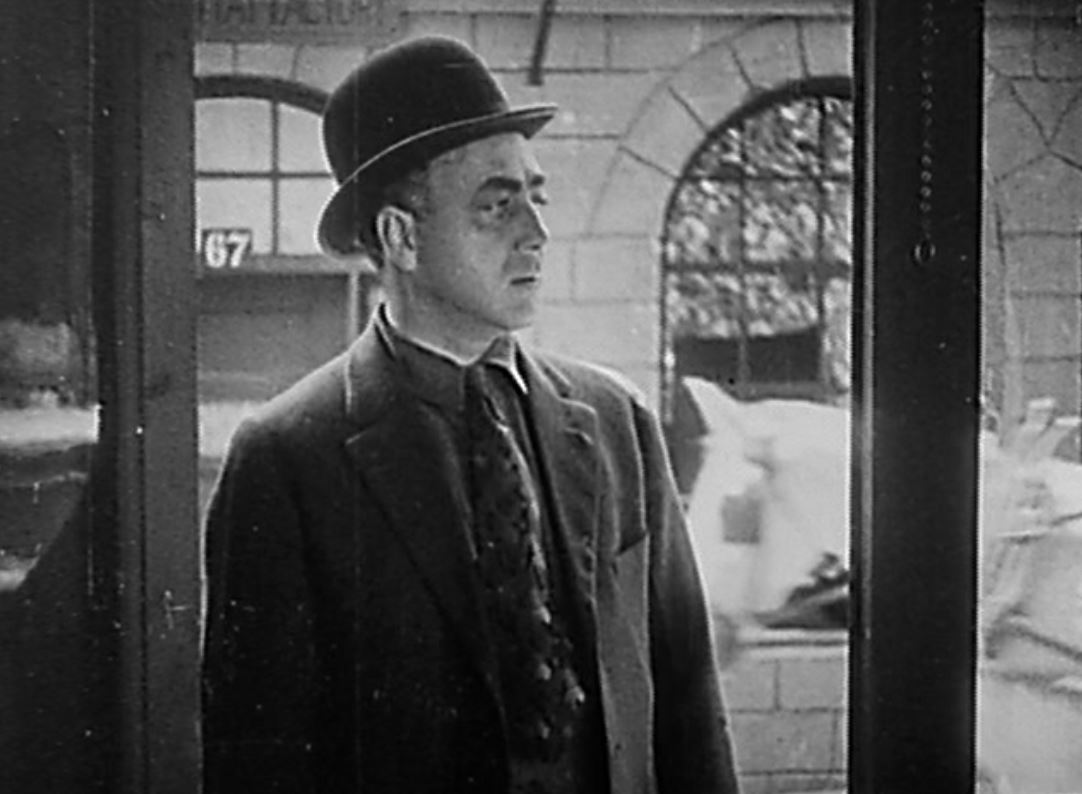 In addition to Dorothy Gish, the cast of Gretchen the Greenhorn offers such Griffith favorites as Ralph Lewis as Gretchen's father, Kate Bruce as a tenement neighbor, and Elmo Lincoln (later the first screen Tarzan) as the captain of the counterfeiters' ship. Frank Bennett, all but invisible in Griffith's own films, thrived in the Fine Arts pictures and here gets an extended turn as Dorothy's romantic lead. For many viewers, a highlight of the film is Eugene Pallette's performance as the leader of the counterfeiting gang. Today's film enthusiast knows Pallette as a rotund, gravel-voiced character player in sound films of the 1930s and '40s. To see his slim younger self in Gretchen—as also in the French Story of Intolerance, filmed only a few months earlier—is a revelation. In 1916 he's already a seasoned player, and gives a nuanced performance; unquestionably the villain of the piece, he still displays a humane side and, in one scene, comes to the aid of a stricken neighbor.
            The film was co-directed by brothers Chester and Sidney Franklin, both of whom, especially Sidney, went on to long and distinguished careers in film. (We can also look forward to an important new book on Sidney Franklin, written by no less than Kevin Brownlow!) The uncredited cameraman turns in a stellar performance of his own: making the most of genuine urban locations, filming some scenes in evocative low-key light, and occasionally indulging in creative iris and mask effects. All in all, Gretchen the Greenhorn survives as a striking illustration of the superior quality of even "ordinary" program pictures in the mid-1910s—and of the countless treasures that have been unveiled in Pordenone.