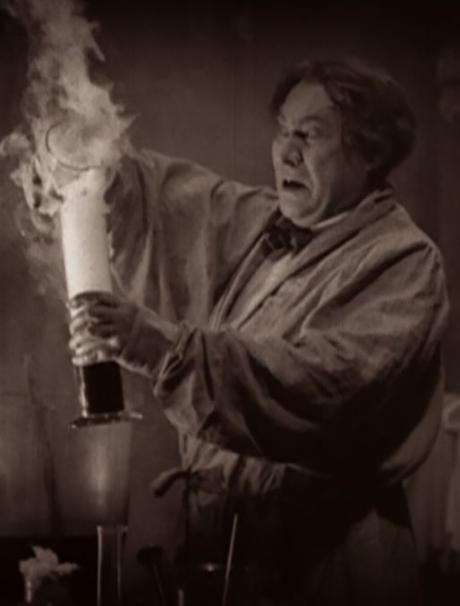 MGM, 1926. Director: Rex Ingram. Scenario: Ingram, based on a novel by W. Somerset Maugham. Camera: John F. Seitz. Film editor: Grant Whytock. Cast: Alice Terry, Paul Wegener, Ivan Petrovich, Firmin Gemier, Gladys Hamer.
 
            October is the month of Le Giornate del Cinema Muto, the essential annual silent-film festival held in Pordenone, Italy. Of course it's also the month of Halloween, a holiday which, as we all know, was established for the purpose of viewing classic horror films. This October I'm celebrating both at once by focusing on a classic silent horror film, one that I first saw years ago in Pordenone. The film is Rex Ingram's The Magician, and it was produced in 1926, at a time when—despite the release of the classic The Phantom of the Opera the year before—there was no real horror-film "tradition" to speak of. Indeed, The Magician may be viewed as a sort of prototype, a film that pioneered some of the conventions we take for granted today as staples of the horror genre.
            As a rule this column concentrates on relatively obscure films, and it's a pity that any Rex Ingram film must be regarded as an obscurity. Unfortunately, it is the case that Ingram tends to receive far less attention today than he deserves. His enthusiasts know that Ingram was one of the great pictorialist directors, an artist whose work in the movies was part of his larger passion for other visual arts, in particular sculpture. Storytelling in his films is secondary to visual artistry, the lovingly composed, lighted, and framed image. At their best, his films are like beautiful paintings that move. Ingram had first soared to prominence in 1921 as the director of The Four Horsemen of the Apocalypse, the film that established Valentino as a major star. So successful were this and subsequent films that MGM granted Ingram an unprecedented concession: a studio of his own near Nice, France, where he could produce films for MGM release. Ingram's actress wife, the lovely Alice Terry, was invariably the leading lady in his films, and his Mediterranean location gave him access to a wide variety of authentic European settings, as well as top European players for the casts of his films.
            All these benefits are on display in The Magician. Its international cast includes American leading lady Alice Terry, Serbian leading man Ivan Petrovich—and the hulking, glowering German actor Paul Wegener, best remembered today for the title role in Der Golem (1920). Wegener had, and still has, a well-deserved reputation of his own, but in The Magician he seems, through hindsight, an uncanny forerunner of Bela Lugosi in Dracula. The piercing, commanding stare, and the fact that his character has similar hypnotic powers, make it impossible not to think of the later horror-film icon—especially when Wegener punctuates one scene by throwing his cloak over his shoulder with a fine Lugosian flourish!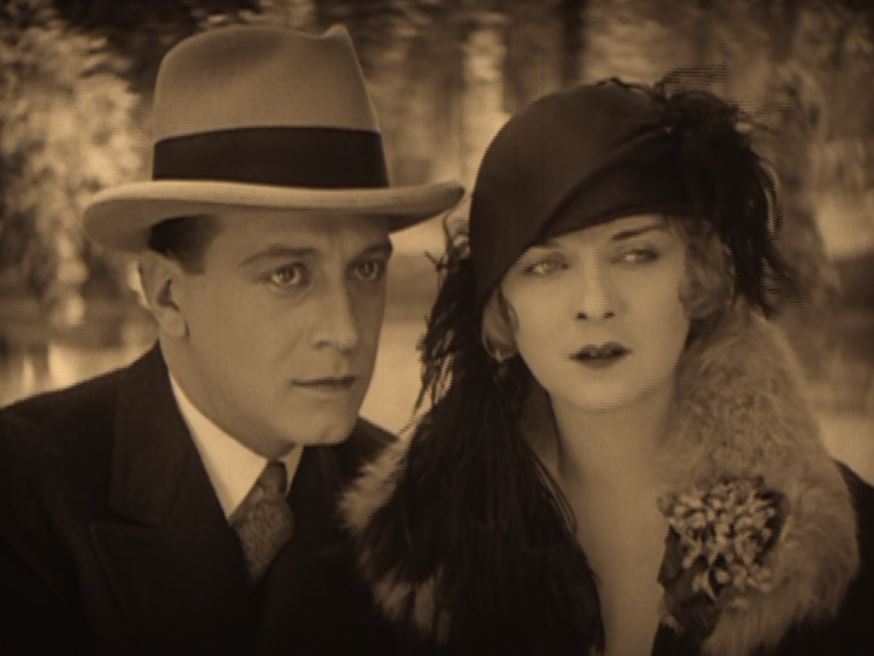 The story casts him as a mad doctor (or, more accurately, a mad medical student) who decides that the heart's blood of a maiden, i.e. Alice Terry, is just what he needs for his experiments. He pursues her through the first part of the story, at one point casting a hypnotic spell in which he conducts her through a bizarre allegorical vision of Hell. Otherwise the story proceeds along ominous but relatively unthreatening lines, Alice's sweetheart and uncle (Firmin Gemier) confident that they have fully protected her from Wegener's clutches.
            But then he spirits her away from under their noses and takes her to his castle laboratory, and the stage is set for the final two reels of the film. Now Ingram pulls out all the stops for a bravura sequence of imagery, almost a blueprint for the stylistic devices of Frankenstein, The Mystery of the Wax Museum, and other later horror classics. The long shots of the lonely, forbidding castle at the top of the hill, the terrified villagers who refuse to go near it, the thunderstorm raging outside as Wegener begins his experiments, the evil dwarf who assists him—it's a virtual compendium of horror-film conventions, essayed before the fact, and composed with a painter's eye. As we revisit the classic horror films, both classic and obscure, this Halloween, The Magician is one that will amply reward repeat viewings.