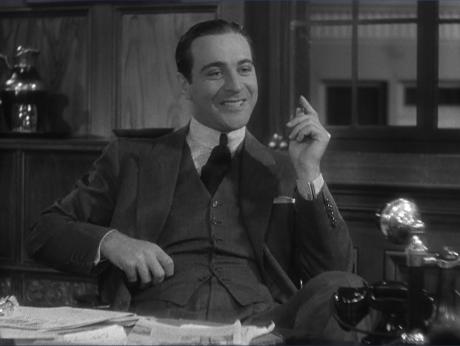 Warner Bros./Vitaphone, 1931. Director: Roy del Ruth. Scenario: Maude Fulton and Brown Holmes, based on the novel by Dashiell Hammett. Camera: William Rees. Film editor: George Marks. Cast: Bebe Daniels, Ricardo Cortez, Dudley Digges, Una Merkel, Robert Elliott, Thelma Todd, Otto Matieson, Walter Long, Dwight Frye, J. Farrell MacDonald.
 
            Let it be clearly understood: this is not revisionist history. The 1941 version of The Maltese Falcon, directed by John Huston and starring Humphrey Bogart, fully deserves the honored place it holds in American film history, and I'm not here to discredit it in any way. On the contrary, Huston, making his directorial debut in 1941, demonstrated not only an innate directorial ability, but also a literary sensibility that was fully in tune with Dashiell Hammett's original novel. Of the several cinematic Falcons, Huston's 1941 version is easily the one that most faithfully captures the essence of the Hammett original, not to mention one of the classic Bogart performances.
            But once we've acknowledged all that—and, let's face it, once we as film enthusiasts have so thoroughly absorbed the 1941 classic that it's permanently imprinted on our DNA—we can add to our enjoyment by looking at other filmic facets of this jewel. And we could hardly ask for a more entertaining alternative than the 1931 original. The film's cast list, alone, promises a rare treat. Regardless of the story, the director, or anything else, how could a film go wrong with a cast that includes Bebe Daniels, Una Merkel, Thelma Todd, Walter Long, Dwight Frye, and J. Farrell MacDonald? Simply casting the hulking bruiser Walter Long as Miles Archer, and the lovely Thelma Todd as his wife, unmistakably changes the dynamic of the story. Dwight Frye, in between his colorful performances in Dracula and Frankenstein, makes an enjoyably neurotic Wilmer.
            At the center of this alternate universe, of course, stands Ricardo Cortez as Sam Spade. Some aficionados may have a hard time accepting Cortez in the role of Spade—not only because he's so unlike Bogart, but also because his character, a smirking womanizer, is a far cry from the character Hammett created in his novel. On the other hand, a case could be made for Cortez as approximating Hammett's physical description of Spade far more closely than Bogart does. And, in any case, it helps to consider his casting from the perspective of the early 1930s. David O. Selznick, then a producer at Paramount, had first proposed an adaptation of Maltese Falcon with George Bancroft in the role of Spade—apparently with Hammett's full cooperation! As much as one admires Bancroft in his best roles, it's difficult to imagine him as anything but monumentally miscast in the role of Spade. With that mental image in mind, we can well be grateful that Paramount sold the property to Warner Bros., and that Warners cast Cortez in the central role.
            And the 1931 Falcon has far more to offer than simply its cast. The film was produced a scant year after the novel's publication—in other words, at a time when the novel was highly regarded, but was hardly considered sacrosanct. The filmmakers had no qualms about taking creative liberties with their source material. And of course the Warner studio was, in 1931, at the height of its powers as a producer of crime films. If we lose the literary sensibility that Huston brought to the later version, we gain a fresh perspective on the novel in its own moment—a blending of Hammett's plot with the crackling energy of the Warner studio in the early 1930s, the energy that had already produced Little Caesar, The Public Enemy, and other classic crime films.
            Produced in 1931, The Maltese Falcon is a pre-Code film, and is sometimes singled out as an exemplar of that period in American films. In particular, the scene (retained from the novel) in which Spade strip-searches Ruth Wonderly for the missing thousand-dollar bill has been cited as an example of the freedom that filmmakers enjoyed during those freewheeling years. Ten years later—when the PCA was firmly in place—John Huston did not enjoy that freedom, and the scene was omitted from his version. But, as film historian Nancy Kauffman has pointed out, the pre-Code period is widely misunderstood by many of today's film buffs. Filmmakers in the early 1930s did not simply run wild and indulge in unlimited license; they were subject to a different kind of censorship pressure. In the case of The Maltese Falcon, Darryl Zanuck of Warner Bros. and Jason Joy of the Motion Picture Association of America engaged in a five-month correspondence during development and production of the film—negotiating at length over the strip-search scene,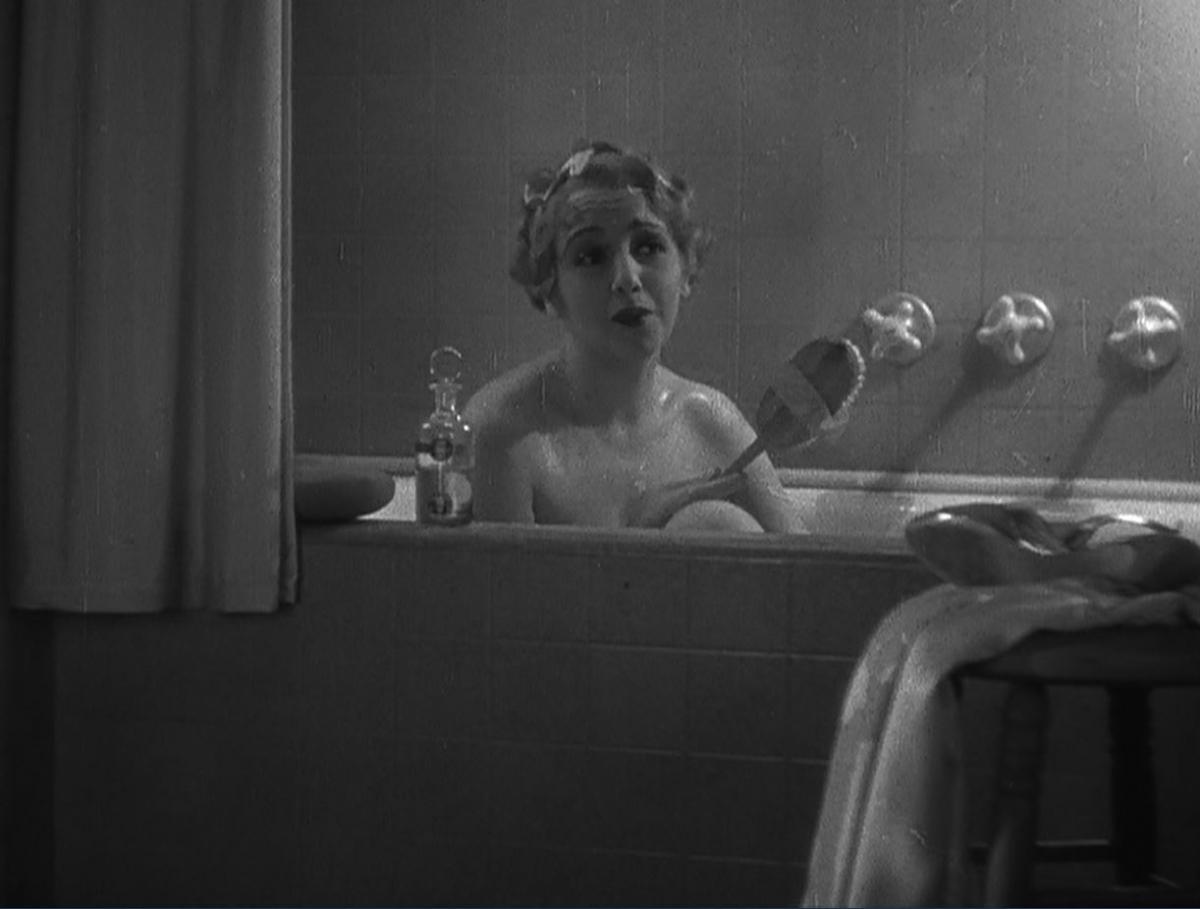 and another problematic scene showing Bebe Daniels in the bathtub. Even after they arrived at an agreement, upon the film's release it was still subject to cuts by various state and local censorship boards.
            But even with that qualification, films of the pre-Code period are distinguished by a vivid, gritty, street-level view of contemporary American life, and The Maltese Falcon has that quality (no pun intended) in spades. For years the 1931 version was difficult to find, partly because the main title card was replaced by the TV title Dangerous Female to distinguish it from the more famous 1941 version. Today, thankfully, the original main title has been restored, and the film has been shown on TCM and included in this DVD collection. The viewer who searches it out is in for a cinematic delight.