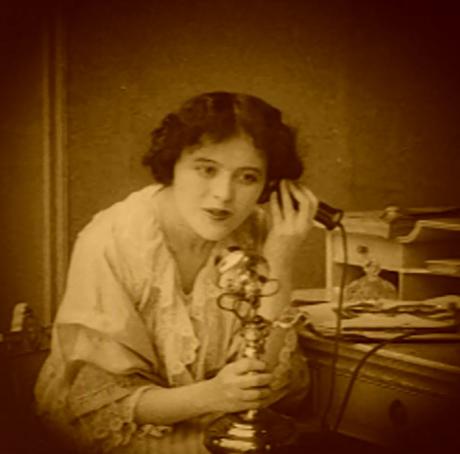 Lasky/Paramount, 1915. Director: George Melford. Scenario: William C. de Mille, based on his play. Camera: Walter Stradling. Cast: Edith Taliaferro, Florence Dagmar, Tom Forman, Raymond Hatton, Frederick Wilson, Al Garcia.
This column is dedicated to David Shepard.
 
            In the course of a long and distinguished career, David Shepard enriched the lives of countless silent-film enthusiasts by putting classic films within their grasp—notably through his long-standing connection with Blackhawk Films, more recently through Flicker Alley's MOD program. Thanks to his efforts, precious cinematic gems have been rescued from oblivion and made available to the home viewer. One remarkable example among many is the recent DVD pairing Raoul Walsh's Regeneration (1915)—an important milestone in its own right—with an even more neglected feature of the same year, Lasky's Young Romance. Like so many films that have been overshadowed by their more celebrated cousins, Young Romance is a treasure hiding in plain sight. Obscurity notwithstanding, this film is a delight, awaiting only a fresh viewing to come to life and reassert its magic.
            Young Romance was directed by the prolific George Melford, and marked the screen debut of Edith Taliaferro. But the name that may resonate immediately with today's viewer is that of William C. de Mille, older brother of Cecil, who wrote the scenario. In 1915 Cecil's career was beginning its meteoric rise, but William had already made his mark in the theatre as a playwright, and would shortly become a director himself. In his story, Edith Taliaferro appears as a department-store salesgirl who dreams of life in high society. Scrimping and saving from her meager salary for a full year, she saves up enough money to spend her vacation at a society resort, masquerading as a grand lady. There she meets a young man and falls in love—unaware that he's a fellow impostor who works at the same department store!
            It's been observed elsewhere that this scenario owes something to the O. Henry short story "Transients in Arcadia." Knowing de Mille's literary inclinations, it seems certain that he did deliberately borrow the basic situation. But the device of the girl's and boy's harmless impersonations, reserved for the denouement of O. Henry's story, is only a starting point for de Mille. The film continues from there with various plot complications, including the girl's near-unmasking at the resort, and her danger at the hands of another guest who has criminal designs on her supposed fortune. Perhaps more importantly, the film strikes a tone all its own, beautifully maintained by director Melford and the cast, of wistful charm. This is a story that might have been played for slapstick comedy, and does veer close to melodrama in its climactic reels. But at the end, when the couple sadly return to their respective lives—only to learn the truth by accident—the overriding mood is tenderly poignant.
            Edith Taliaferro, a successful stage actress, appeared in very few films—regrettably, considering her charming performance here. The contrast between her lighthearted early scenes and her quiet sadness in the later reels, sobered by the apparent loss of her romance, is most appealing.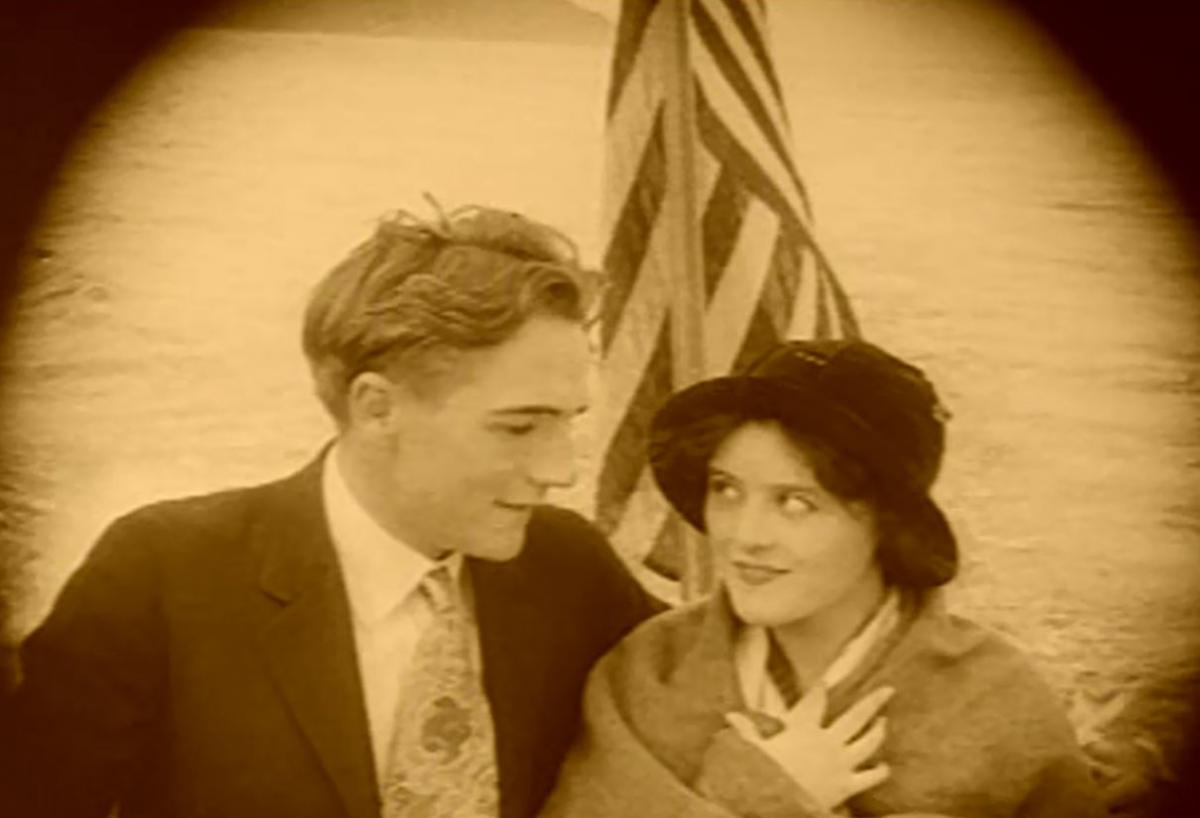 Her leading man, Tom Forman, was a busy screen player during the mid-1910s. His persona—likeable enough to be credible as a romantic lead, but not so memorable as to distract too much attention from the leading lady—made him an ideal foil for female stars at Lasky/Paramount (including Blanche Sweet, who appeared opposite him in half a dozen features!) during these years. We might also mention Raymond Hatton, one of the busiest character players in Hollywood, familiar to audiences from a good half-century of films and television programs. In this film he's young enough to appear in the thankless supporting role of the hero's best friend.
            Young Romance was actually written and produced during 1914, for release very early in 1915. Silent-film enthusiasts know that this 1914-16 period was a key turning point in American films, a time when "early cinema" was phased out and the feature-length film became established as the cornerstone of the movie program, as it still is today. History remembers the Griffith and Ince blockbusters of those years, but the lesser-known program features afford pleasures of their own. In recent decades, more and more of those films—The Italian, The Wishing Ring, and others—have been restored to view by Mr. Shepard's efforts. These films provide a privileged glimpse of a moment in history, just before World War I, the onset of the Jazz Age, and other seismic changes in American culture. Many of them are marked by an innocence, and a kind of fragile sweetness, that would become less and less common in subsequent years. Young Romance is a lovely addition to the family.