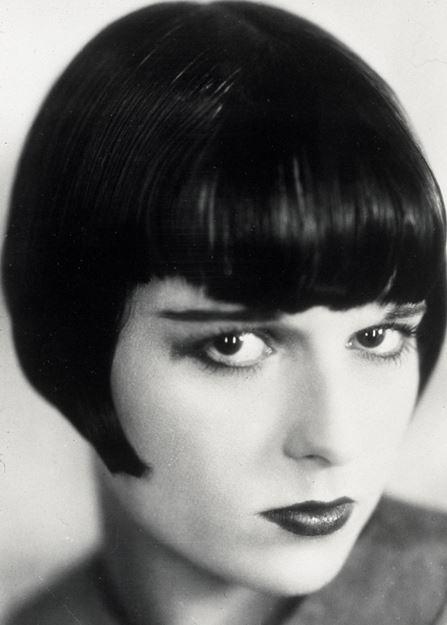 Paramount, 1926. Director: Frank Tuttle. Scenario: Frederick Stowers, based on a story by Townsend Martin. Camera: J. Roy Hunt and Ray Rennahan. Cast: Esther Ralston, Lawrence Gray, Ford Sterling, Fay Lanphier, Louise Brooks, Edna May Oliver.
 
            One of my favorite festivals, the San Francisco Silent Film Festival, is taking place this month. The opening-night attraction is Beggars of Life, directed by William Wellman and featuring, in one of the starring roles, Louise Brooks—the talented and fiercely self-destructive beauty who became a movie star in spite of herself. Brooks has been a cult figure for some decades now, probably better known today than she was during her own lifetime, and this program is presented as a tribute to her. I applaud the Festival's selection of Beggars of Life for this tribute; it's almost certainly Brooks's best American film. It's also an established classic, anything but obscure, and therefore an unlikely candidate for this column. Instead, as my own tribute to Louise and to the Festival, I'm focusing on the "lost" film The American Venus. Produced late in 1925 and released in January 1926, The American Venus was one of Brooks's earliest films and presented her as a member of the supporting cast. But what a treat it would be to see it again!
            The film was produced by Paramount Pictures at its legendary East Coast studio at Astoria, New York. The Astoria studio, established in 1920, has a fabulous history all its own, celebrated in print by Richard Koszarski and other writers. Operating simultaneously with Paramount's Hollywood studio on the opposite coast, the Astoria filmmakers took advantage of their strategic location. Theatrical stars, reluctant to leave the security of the Broadway stage, could be lured into the movies by the proximity of the Astoria studio. Notable celebrities and events, and authentic locations in New York and other cities, were easily accessible—and were sometimes seen in films that were improvised expressly for that purpose. In this way Paramount, intentionally or not, captured a good deal of cultural history on film for posterity.
            The American Venus was one of the most ingenious contrivances to date. The attraction here was the Miss America beauty pageant in Atlantic City, a tradition of only a few years' standing at the time. Director Frank Tuttle actually took a camera crew to the Atlantic City pageant in September 1925 to film scenes for the production. Paramount publicized the event, with the full cooperation of pageant executives, and announced that the winner of the Miss America contest would be awarded a movie contract. True to this promise, Fay Lanphier, the contest winner, was given a prominent role in the film, essentially playing herself. (Some observers described her as "a real find," but Ms. Lanphier's movie career began and ended with The American Venus.) The pageant swimsuit competition was filmed in Technicolor—by ace Technicolor cameraman Ray Rennahan, who had been brought to the East Coast specifically to shoot color inserts for Paramount—and these scenes were later supplemented by a color fashion show filmed at Astoria.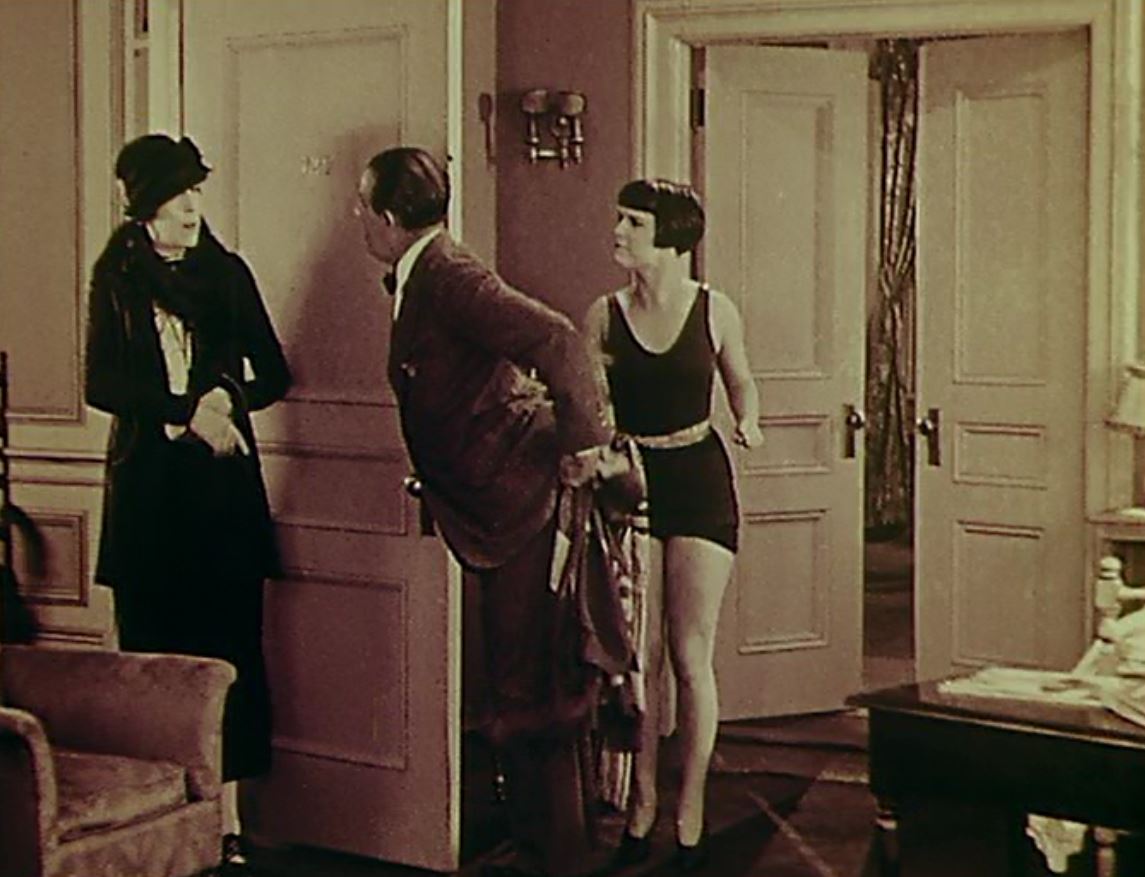 All this made for great public relations, but a feature film still needed a plot. Paramount's writers concocted a story around the pageant footage. In the film, contract star Esther Ralston appeared as a Miss America contestant who hoped to use her publicity to promote the cold cream manufactured by her father. The framing story was also where Louise Brooks came in, as a contestant with whom Ford Sterling, a rival cold-cream magnate, was carrying on behind his wife's (Edna May Oliver's) back. The role wasn't much, but it earned Louise screen credit and the attention of Paramount's writers and directors, and led to bigger things.
            To make all this even more intriguing, The American Venus is not quite lost. The feature itself is not known to survive at this writing, but it is represented by two different trailers in the Library of Congress collection. Thanks to the National Film Preservation Foundation, one of those trailers is readily available on DVD. I've mentioned before how much I love trailers, and this one is no exception; it suggests just what a lighthearted, enjoyable, historically fascinating hodgepodge the feature must have been. Like most trailers, it offers tantalizing glimpses of the feature, including one of the Technicolor scenes, and a quick snippet of the Sterling-Brooks subplot. It's a teasing little fragment of film, but it will serve to whet our appetites—if that's even necessary!—until the hoped-for day when The American Venus resurfaces in its entirety.