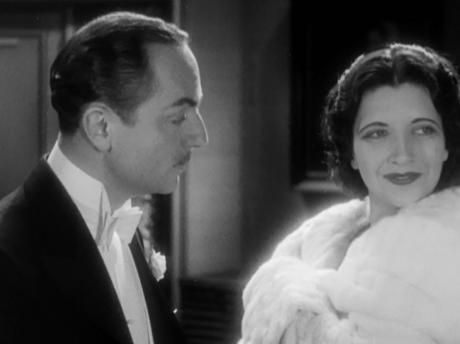 Warner Bros., 1932. Director: William Dieterle. Screenplay: Erwin Gelsey, based on a play by Ladislaus Fodor (English adaptation by Bertram Bloch). Camera: Robert Kurrle. Film editor: Ralph Dawson. Cast: William Powell, Kay Francis, Helen Vinson, Hardie Albright, Alan Mowbray, Andre Luget, Henry Kolker.
 
            It's become something of a tradition for me to start the new year with a Warner Bros. pre-Code film, and this month's selection is, if you will, a gem. One of the qualities of pre-Code films that I love the best is a hard, gritty look at the realities of American life in the early years of the Depression—but of course the movies were not confined to a single point of view, and Jewel Robbery, while very much a product of the pre-Code period, is anything but hard or gritty. And, in terms of its setting, not American either. It takes place in a glamorized Vienna, and adopts a distinctly Continental sensibility in its frothy tale of crime and romance.
            The story centers on a society wife, played by reigning Warners star Kay Francis: a social butterfly who is on friendly enough terms with husband Henry Kolker, but tolerates him mainly because he keeps her supplied with a fabulous array of jewelry. The film begins with their trip to a jeweler's to acquire her latest treasure, an occasion that is celebrated as an event with family friends in attendance. The purchase is made, the party prepares to leave with their prize—when suddenly a gang of thieves enters, preparing to rob the store. The leader of the gang, played by William Powell, is no vulgar thug. On the contrary, he's a charming gentleman, thoughtful and considerate to his captives, and possessed of impeccable manners. While his men go about their work with professional efficiency, Powell himself concentrates on the store employees and customers, setting them at ease and making the occasion as pleasant as it can be for all concerned. By the time he leaves, he has not only cleaned out the store but also stolen Kay Francis' heart. As seasoned moviegoers, we just know these two are going to meet again as the story continues.
            This is the kind of plot situation that might fall flat in the hands of inexpert filmmakers. Fortunately, the director here is William Dieterle, recently immigrated from Germany, who had started directing English-language films only the year before. Dieterle handles the story with a light, deft touch, underscoring the elegant tone of the proceedings with a constantly moving camera and painterly compositions. And much of the film's success is due to its leading players. Kay Francis is in her element here; she makes the superficial, thrill-seeking socialite a quite sympathetic and engaging character. As for William Powell, he had launched his acting career in the silent period (often playing villains), but had really come into his own with the arrival of sound, when his way with a line of dialogue added just the right balancing touch to his screen persona. By 1932 he was enjoying the full flush of stardom, and he carries his role in this film with effortless grace.
            In recent years Jewel Robbery has developed something of a following, but is still not as well known as I think it should be.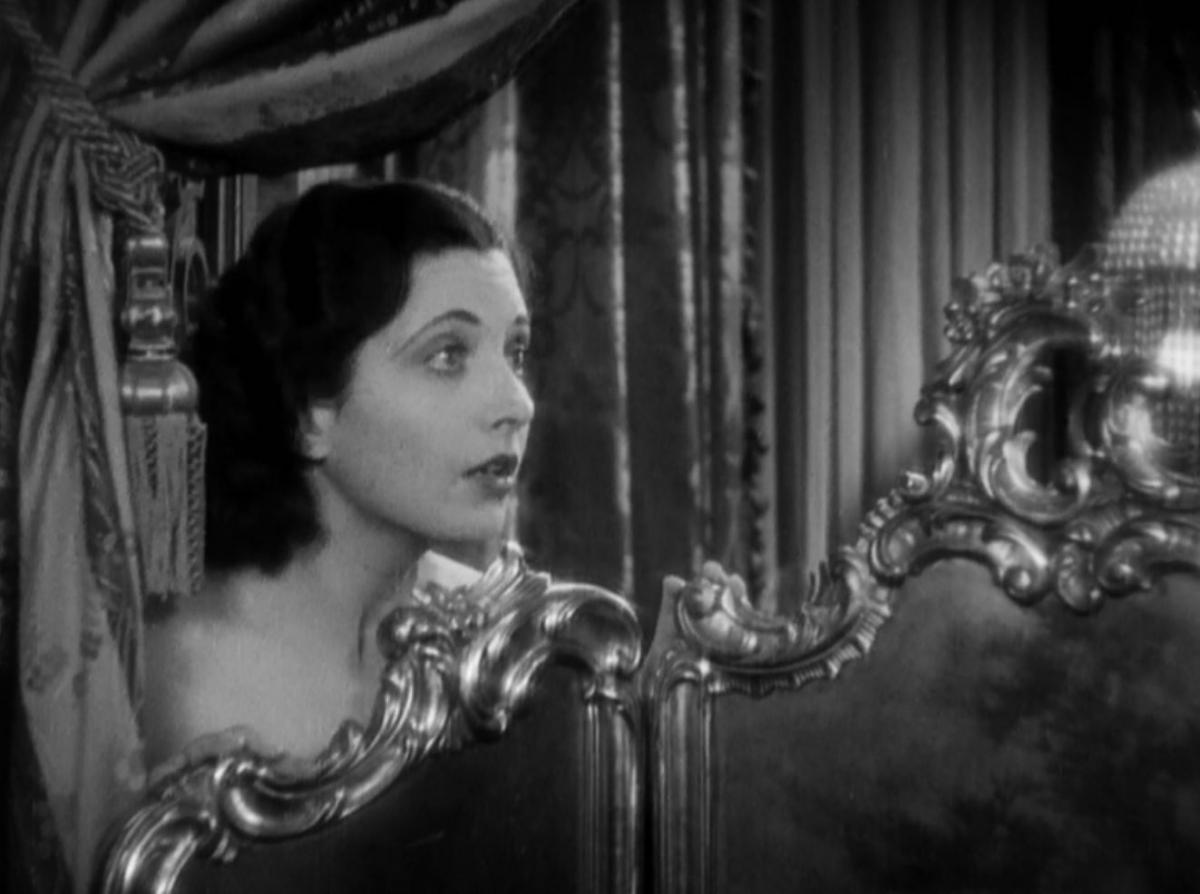 I wonder whether this relative neglect has anything to do with its proximity to another, far better known film: the Ernst Lubitsch classic Trouble in Paradise. Both films are sophisticated comedies, set in glamorous European capitals; both offer a heady mixture of larceny and romance, focused on charming gentleman thieves; and both feature Kay Francis in loosely (very loosely) similar roles. And Trouble in Paradise was released by Paramount Pictures in 1932, a scant two months after our film.
            In drawing this parallel I have no wish to denigrate either Lubitsch or Trouble in Paradise, which is a delightful film and fully deserves its place in the pantheon. Viewers unfamiliar with either of these movies are strongly encouraged to see them. But I do maintain that Jewel Robbery need not be overshadowed by any other film. It makes no effort to imitate the famed "Lubitsch touch," but establishes a stylish atmosphere all its own. And, for classic-film devotees, it also offers performances by a complement of beloved character players: Ruth Donnelly, Alan Mowbray, Clarence Wilson. Perhaps most notable is Spencer Charters, who appeared in scores of films during the early 1930s, but stands out here as a spectacularly incompetent security guard. All in all, Jewel Robbery is recommended as a perfect libation to start the new year: sweetly intoxicating, with no unpleasant aftereffects.