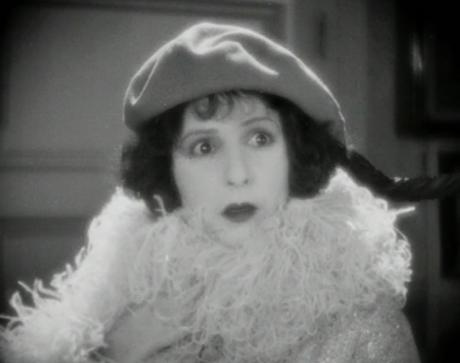 Norma Talmadge/First National, 1926. Director: Clarence Brown. Scenario: Hans Kraly, based on a play by André Picard. Camera: Oliver Marsh. Film editor: Hal Kern. Cast: Norma Talmadge, Ronald Colman, Gertrude Astor, Marc MacDermott, George K. Arthur, William Orlamond, Erwin Connelly, Frankie Darro.
 
            By the time this column appears in October, the 2022 edition of Le Giornate del Cinema Muto will be underway. Among other highlights, this year's program will include a retrospective of the films of Norma Talmadge—a welcome programming decision, for Norma Talmadge was an enormously popular and influential star during the silent era, deserving of far more than the scant attention she receives today. Of the literally hundreds of films she made, the festival will of course present only a representative sampling, including early rarities and new restorations. Here, as a kind of supplement, I'm spotlighting another Talmadge feature not included in the Pordenone program: Kiki, produced in 1926 at the height of her fame.
            Kiki is a notable film in more ways than one. To begin with, it's a comedy. Norma Talmadge was actually an accomplished comedienne, and had played in numerous comedies in the early years of her career. By the early 1920s, however, when she and her equally famous sister Constance Talmadge arrived in the top ranks of stardom, Constance had been "typed" in the public eye as the comedienne of the family. Norma had settled into the role of a soap-opera heroine, patiently enduring the hardships of life, smiling through her tears. In Kiki she broke decisively with that preconception, essaying a role that was not only comic but broadly, vigorously comic. (Fans were reportedly nonplussed at this unexpected detour, and Norma quickly reverted to type in her next picture, Camille—a surviving fragment of which is included in the Giornate program.)
            In Kiki, Norma is seen in the title role of a Parisian gamine who—by stealing a letter of introduction belonging to another applicant—lands a spot in the chorus line of a musical theatre. Her first performance is a disaster, but she persists, largely because of her infatuation with the theatre's manager. Determined to win his heart, she invades his life and his home. This brings her into conflict with his fiancée, the equally temperamental star of the show. In the end, through sheer force of will, the gamine gets everything she wants. Norma's performance in this role is ample evidence that her vivacity and her comedy chops were still in full working order in 1926. One might quibble over her casting—she plays a character who is literally half the actress' real age—but the strength of her performance quickly overcomes any such objections and carries the audience along with it. Bursting with energy, investing the character with a range of quirky, awkward mannerisms, instantly switching from sweetness to raging fury at the slightest challenge, she dominates the story and makes Kiki's ultimate victory entirely convincing.
            On another level, Kiki also demonstrates the stature that Norma Talmadge enjoyed in the film industry in the mid-1920s. Her starring vehicles were prestige productions, mounted with care and featuring some of Hollywood's top talent, both before and behind the camera. Kiki is no exception: the director is Clarence Brown, the cameraman is Oliver Marsh, and the art director is no less than William Cameron Menzies, who had already made his mark with The Thief of Bagdad and The Eagle, and who would go on to further triumphs well into the sound era.
            The supporting cast, too, is topnotch. The theatrical producer, the object of Norma's affection, is played by dashing Ronald Colman, then only a couple of years into what would become a stellar film career of his own. Gertrude Astor, in her patented gold-digger characterization, is the stage star/fiancée.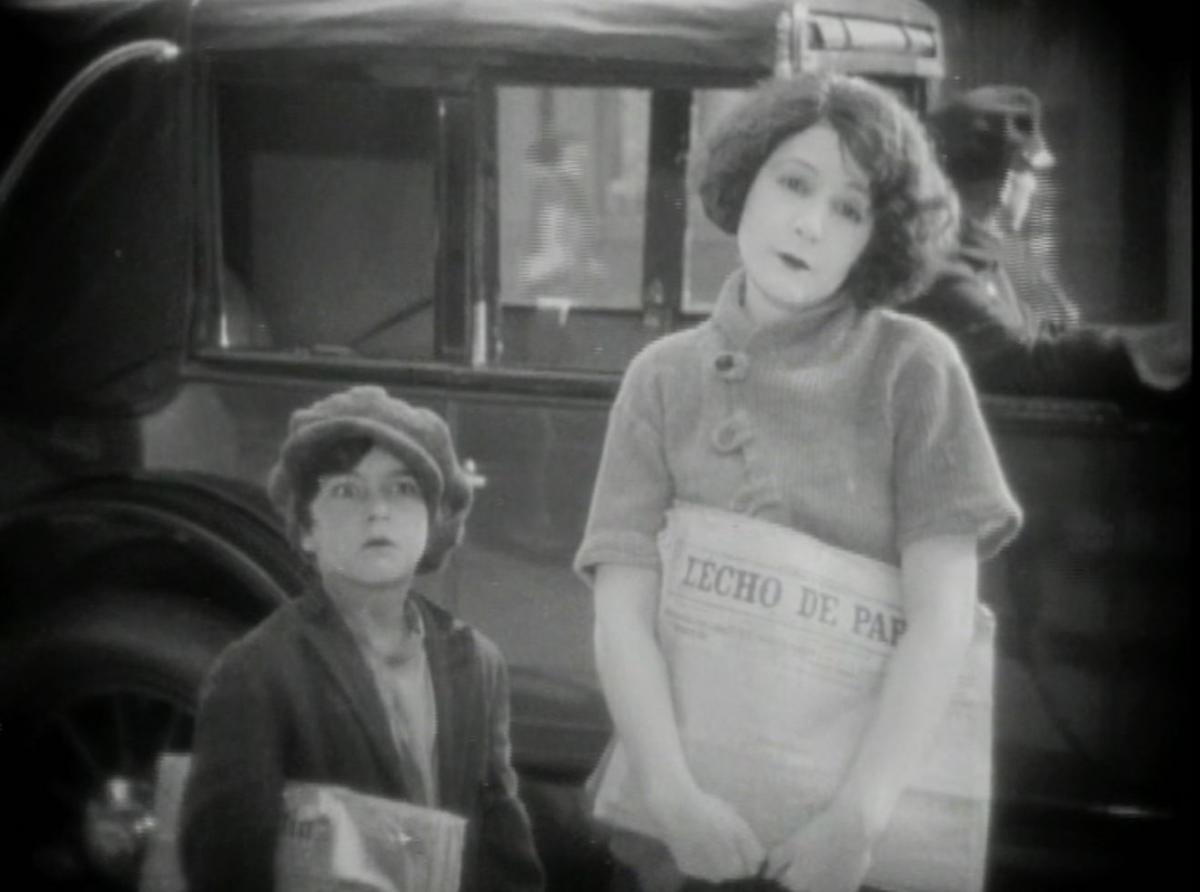 Favorite character players include Marc MacDermott as a roué and George K. Arthur as a hapless valet. And viewers who know Frankie Darro as a junior tough guy in Warner Bros. talkies of the 1930s may be intrigued to learn that he already had a thriving film career in the 1920s. Here he's a pint-sized newsboy (Norma's younger brother?) in the early street scenes.
            Like so many films featured in this column, Kiki is not only an entertaining film but a testament to the dedication of today's film-preservation community. It has been preserved by the Library of Congress from three source prints, all incomplete—one with English titles, one in French, and one in Czech. To compound the challenge, the English and French versions overlapped in some passages, and revealed that editing and titling of the French version had been changed to alter the storyline! Working with these disparate elements and surviving production documents, the Library's team assembled a reconstruction that flows seamlessly from beginning to end and approximates the film that theatrical audiences enjoyed in 1926. It's one more delicacy from Norma Talmadge's film career, rescued for posterity.