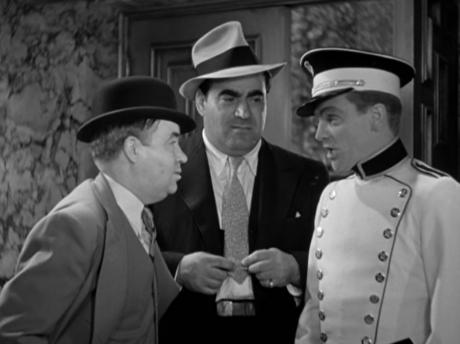 Warner Bros., 1933. Director: Roy Del Ruth. Screenplay: Ben Markson and Lillie Hayward, based on a story by Rosalind Keating Shaffer. Camera: Tony Gaudio. Film editor: George Amy. Cast: James Cagney, Mae Clarke, Margaret Lindsay, Leslie Fenton, Douglas Dumbrille, Russell Hopton, Raymond Hatton.
 
            This year being the formal 100th anniversary of Warner Bros., I've been focusing more attention than usual on overlooked Warner films. Happily, there's a seemingly endless supply of titles to choose from; beginning in the mid-1920s and continuing through the rest of the Golden Age, and beyond, Warners released a staggering profusion of films. Their output included many of the all-time classics of cinema—and, inevitably, a proportion of lower-profile films that have not received the attention they deserved. My pick for this month, Lady Killer, is a case in point. Released in 1933, at the height of Jimmy Cagney's initial burst of fame, it made full use of the star's characteristic energy and talents, but channeled them into an odd and engaging hybrid of a story.
            Of the many categories of classic films, I have a special fondness for movies about the movies. Lady Killer qualifies as such a film, but in a rather unusual way. The protagonist, played by Cagney, starts the story with the loosest possible connection with the movies: working as an usher in a movie theater. An ensuing series of adventures, which I will not give away here, leads him to Hollywood, where he winds up before the cameras and achieves a kind of accidental stardom. In the  rollercoaster course of events in between, the film frequently shifts its tone: now a gangster film, now a comedy, now something that blends a little of both. It may be this wildly erratic tone that makes Lady Killer so difficult to categorize, and contributes to its relatively unknown status today.
            The opening movie-theater scenes contain a couple of details that will delight both my fellow Warner fans and my fellow Disney fans. Not only does a stock exterior shot establish that the theater (the Strand) is playing a current Warners feature; a subsequent scene in the lobby depicts usher Cagney's sarcastic repartee with two patrons—Dewey Robinson and Tammany Young, both unbilled—mocking their disappointment at learning that Mickey Mouse is not on the bill. Needless to say, Cagney doesn't last long in this job. The later studio scenes offer little in the way of "behind-the-scenes" flavor, apart from Cagney's appearance in a trick process shot, but they do feature wonderful glimpses of the authentic Warner Bros. lot.
            Among the other highlights of Lady Killer: Cagney gets to play opposite, not one, but two leading ladies, both regular members of the Warner stock company. One is "good girl" Margaret Lindsay, cast here as an established Hollywood star, whose romance with Cagney helps him to make his own way in the movie capital. The other is "bad girl" Mae Clarke, who first targets him in a con game, then forms a romantic attachment with him, but is always ready to double-cross him if the price is right.
            Actually, her appearance here serves to underscore the fact that Mae Clarke is one of the underappreciated actresses of early-1930s Hollywood.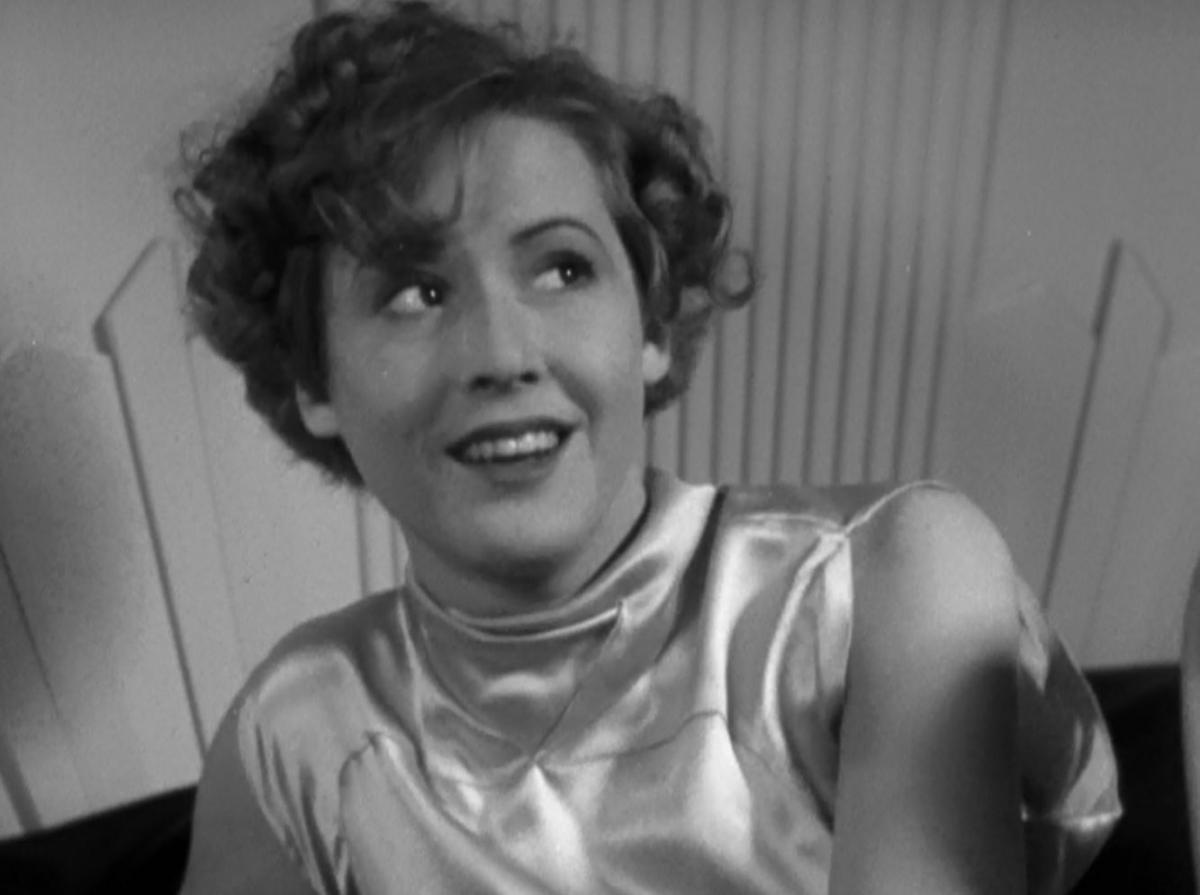 Less celebrated than many of her contemporaries, she was in fact a skilled, versatile, and appealing performer who played key roles in dozens of films during Hollywood's Golden Age, including a number of recognized milestones. Not the least of these was the gangster classic Public Enemy, in which she appeared opposite Cagney two years before Lady Killer. Today Public Enemy is notorious for the scene in which Cagney pushes a grapefruit in Clarke's face, and the attentive viewer of Lady Killer will note a sly exchange of dialogue referencing that scene. Later, when she crosses Cagney once too often, he turns on her with a burst of rough treatment that makes the grapefruit scene seem tame by comparison (although this scene is framed in a comedic tone, without the brutal nastiness that had made the earlier film so disturbing).
            And, in fact, the cast list is one of the great pleasures of Lady Killer. Regular readers of this column will know that I like to single out beloved supporting or character players in the movies, especially the unbilled ones, but this film features so many of them that it's difficult to keep track. The aforementioned Robinson and Young are only the beginning; practically every scene is bursting with cameos by the likes of Phil Tead, Edwin Maxwell, Raymond Hatton, George Chandler, and many more. In one scene Cagney, as a fugitive from justice, notices a man watching him on the street and nervously tries to evade him. Cagney's paranoia isn't hard to understand; the man in question is James Burke, a fixture in 1930s movies, who almost invariably played policemen!