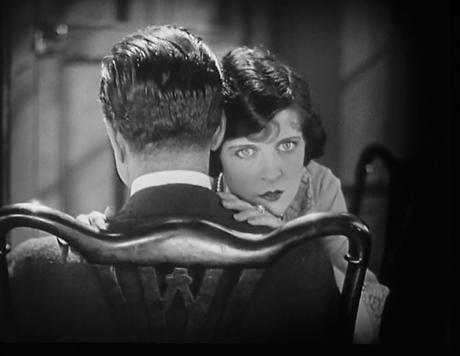 Warner Bros., 1925. Director: Ernst Lubitsch. Scenario: Julien Josephson, based on the play by Oscar Wilde. Camera: Charles Van Enger. Cast: Ronald Colman, Irene Rich, May McAvoy, Bert Lytell, Edward Martindel, Helen Dunbar, Carrie Daumery, Billie Bennett.
 
            It's October, the month of Le Giornate del Cinema Muto, and that occasion is on my mind even more than usual this year. As they always do, the wonderful folks at the Giornate are showcasing a wide variety of the wonders of silent cinema, and their opening-night attraction is a new restoration of Ernst Lubitsch's 1925 production Lady Windermere's Fan. This promises to be one of the highlights of the Pordenone festival, an event already packed with highlights. Originally preserved and now newly restored by the Museum of Modern Art, this film furthers the festival's mission of exploring the many, and sometimes surprising, facets of the silent era.
            For Lady Windermere's Fan, to viewers unfamiliar with it, is a surprising film in several ways. To begin with, the subject matter is hardly conventional. An Oscar Wilde comedy of manners, rooted in Wilde's verbal wit and driven by innuendo, insinuation, and subtle misunderstandings—this seems unpromising material for a purely visual medium like silent film. Here, however, the director is Ernst Lubitsch.
            Barely two years into his American career, Lubitsch already had several acknowledged classics to his credit, and still more triumphs lay ahead. In Lady Windermere's Fan his mastery is on display; this film is a model of cinematic adaptation from a literary source. The characters still engage in a complex interplay of relationships, but here it's conveyed, not in wordy titles, but in visual terms. Lovers and would-be lovers speak volumes with furtive glances and reaction shots, cleverly edited. Lubitsch indulges in his trademark habit of suggesting plot points by wittily composed shots of doors and key props. In some scenes he makes playful use of, and even alters, the borders of the frame itself. In his hands the narrative is not only comprehensible, but emerges as sparkling entertainment.
            While Lubitsch's directorial style dominates this film, we should add that the cast, too, is notable. The top-billed star was Ronald Colman, recently launched on his stellar career, and borrowed from the Samuel Goldwyn studio for this picture. But the other principals—Irene Rich, May McAvoy, and Bert Lytell—were also well known to audiences. The real protagonist of the story is the Irene Rich character,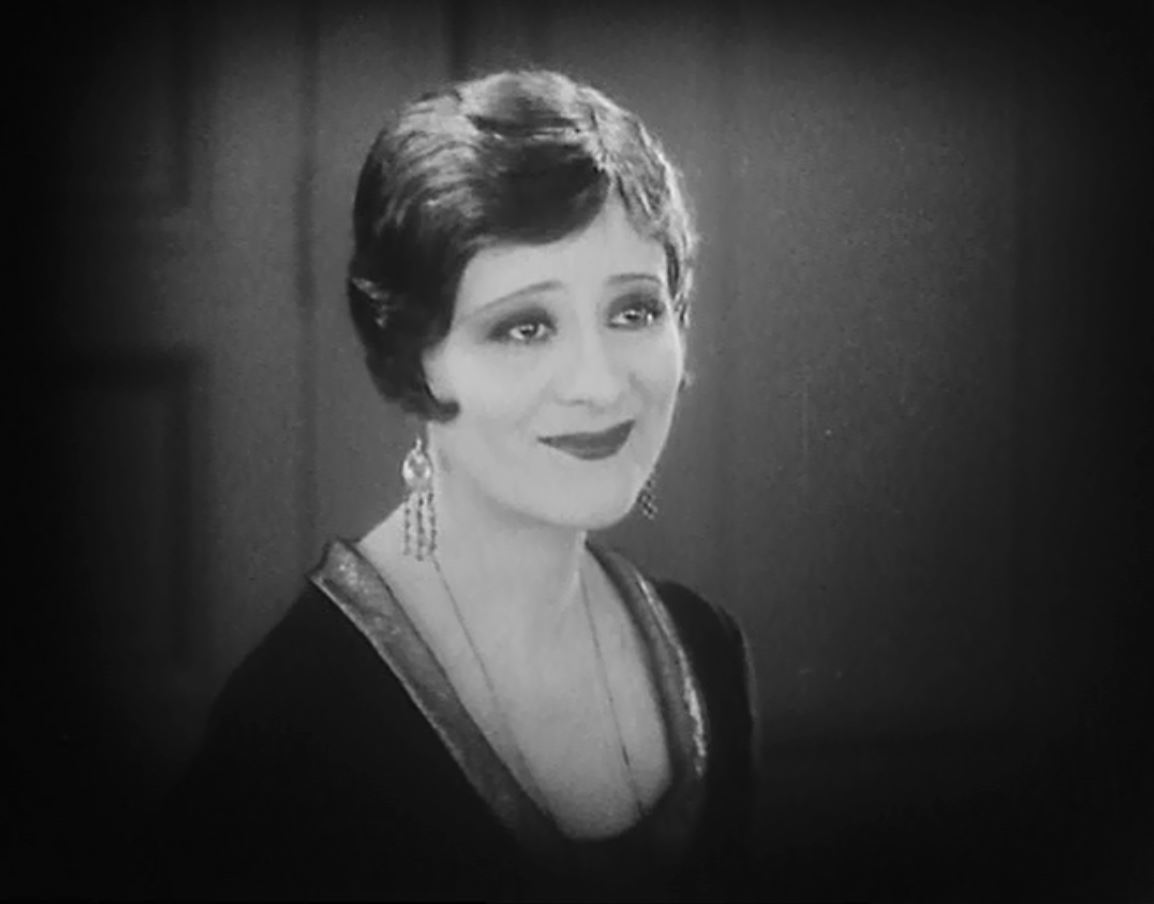 and Rich delivers a sensitive, compelling performance as a "notorious" woman who is actually the moral superior of most of the other characters, and who stoically bears the disapproval of "polite" society and ultimately makes an heroic personal sacrifice that goes unrecognized. If this summary suggests a turgid soap opera, that's part of the magic of this film: the story is related in a deft, light manner, and further enlivened by incisive touches of comedy.
            For some of us, Lady Windermere's Fan holds another element of surprise: it was produced by Warner Bros.—the same Warner Bros. that we remember fondly for tough, fast-talking crime films and urban dramas of the early 1930s. In 1925 the seeds of that street-level image were already being sown, and in the meantime the studio's most successful films were the action movies of dog star Rin Tin Tin. But it's well to remember that Warners was also producing the prestige pictures of John Barrymore, and actively campaigned for Lubitsch's services by offering him total artistic autonomy to direct this and other films. The results must have pleased the Warners; the opening titles of Lady Windermere's Fan proudly inform us that this is "A Warner Brothers Classic of the Screen."
            And so it is. Long since preserved by the Museum of Modern Art, this film is included in one of the marvelous DVD collections produced by the National Film Preservation Foundation (where, like the other NFPF selections, it has the benefit of Scott Simmon's outstanding program notes). Now the Museum has produced a new restoration which promises an even more faithful illustration of Lubitsch's visual wizardry. And we can count on the Giornate to give it the best possible showcase, with a new musical score by no less than Carl Davis. Those of us who love silent film can only be grateful that our cinematic legacy is in such expert hands.