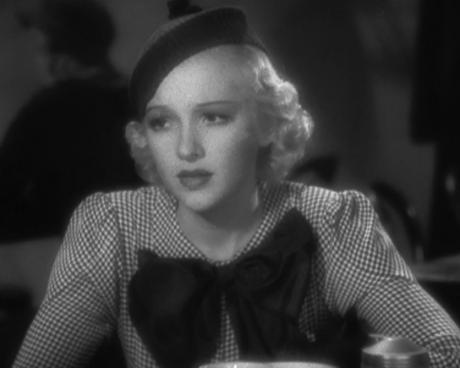 Paramount, 1935. Director: Elliott Nugent. Screenplay: J.P. McEvoy, Keene Thompson, and John P. Medbury, based on an original story by Frank R. Adams. Camera: Leo Tover. Film editor: William Shea. Cast: George Burns, Gracie Allen, Joe Morrison, Dixie Lee, J.C. Nugent, Lee Kohlmar, Richard Carle.
 
            Paramount Pictures is one of my favorite major studios from the Hollywood studio era, partly because of the creative use Paramount made of its resources. Those resources included a large and varied roster of contract players. An extraordinary range of talent from all walks of show business came under the Paramount umbrella, and during the 1930s the studio's writing staff developed a knack for improvising stories that might unite a group of these diverse players in a single film. These were not dramatic epics; they were simply program pictures that assured the audience of an entertaining evening at the movies—and are still highly enjoyable today. Some of these ensemble pictures, like Million Dollar Legs and International House, have earned enduring places in film history, but others have been quietly forgotten and are ripe for rediscovery.
            Among the talents that populated these films was the comedy team of perpetually exasperated George Burns and charmingly ditzy Gracie Allen. The dialogue-heavy comedy of Burns and Allen was well suited to vaudeville and radio, but with the advent of sound films they proved to be equally effective on the screen. They soon found a comfortable berth at Paramount, both in starring shorts and in supporting roles in features. Love in Bloom pairs them with an unexpected costar: Dixie Lee. Fans of Bing Crosby will recognize Dixie as Crosby's first wife, a talented singer in her own right and, at the time of her marriage to Crosby, the more celebrated star of the two. Shortly afterward Crosby embarked on his solo career, became one of the biggest stars in the world, and went on to lasting and well-deserved fame—while Dixie slipped into undeserved obscurity. But she did enjoy a modest film career of her own, and Love in Bloom affords us one of our opportunities to see and hear her on the screen, sharing the honors with Burns and Allen.
            For the occasion, the studio's writers (among them the esteemed J.P. McEvoy) concocted a story in which Dixie leaves behind her father's cheap traveling carnival. Trying to escape what she sees as the shame of her former carnival life, she goes to the city to pursue a singing career and finds romance with another singer. Her beau is Joe Morrison, another Paramount contractee with a pleasing tenor voice of his own. (My fellow W.C. Fields enthusiasts will recognize Morrison from his appearance in the previous year's The Old-Fashioned Way.) Reversing our usual expectations of a movie romance, she, with her ostensibly shady carnival background, is the cynical, worldly-wise half of the couple, while he is the wide-eyed innocent. Brought together by their common skirmishes with a heartless landlady, they meet, face difficulties together, and ultimately navigate their way to a happy ending, pausing along the way to sing an assortment of songs by busy Paramount songwriters Mack Gordon and Harry Revel.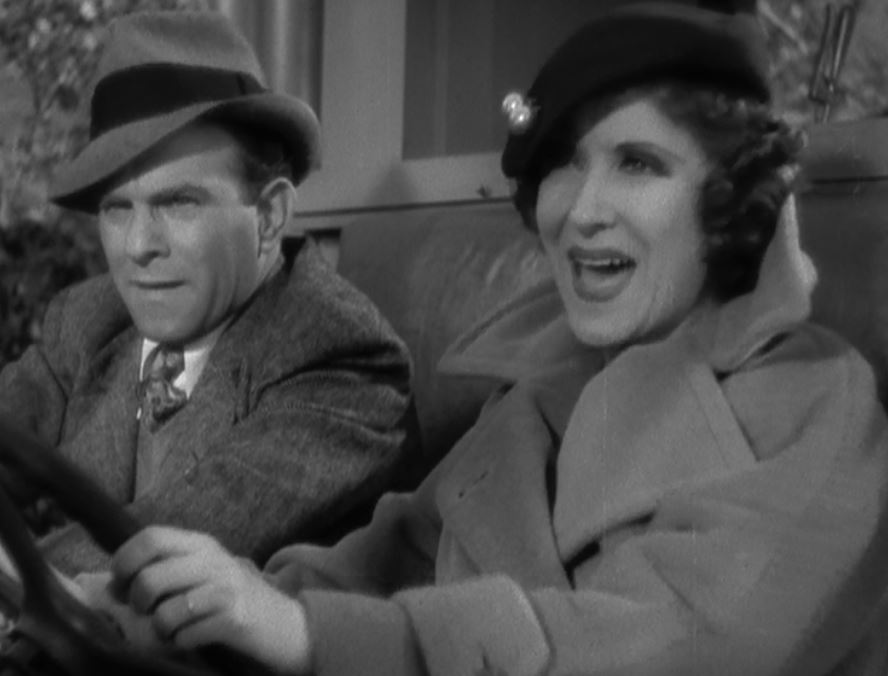 Meanwhile, Burns and Allen are likewise employed by the carnival—Burns as the calliope operator, Allen as "Fatima," an unlikely dancing girl. It's sometimes forgotten that the two, in addition to their comedy personae, were able singers and (especially) dancers in their own right. Here, of course, the accent is on comedy, and the writers build in showcases for Gracie Allen's specialty: plowing through every encounter with a barrage of cheerful nonstop chatter, leaving a trail of mind-numbing illogic in her wake. As usual, Burns himself is the main target for her non-sequiturs, but she also takes on total strangers—confounding a motorcycle cop by pleasantly offering to write him a speeding ticket, or bewildering a music-store proprietor with her attempt to sell him his own store!
            All in all, aside from its historical value as a souvenir of Dixie Lee's career, Love in Bloom survives as an entertaining example of the studio system in action. The film's title is taken from the hit song of the same name by Leo Robin and Ralph Rainger—but the song is nowhere to be heard in this film. It had been introduced by Bing Crosby (another Paramount contractee) the previous year in She Loves Me Not. In turn, the new songs in Love in Bloom include a bright up-tempo number titled "Lookee, Lookee, Lookee, Here Comes Cookie," introduced by Gracie Allen in the opening scene. Sure enough, Burns and Allen returned to the screen in another Paramount programmer, Here Comes Cookie, a few months later in 1935!