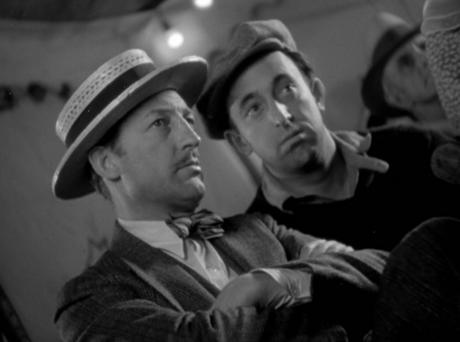 First National/Warner Bros., 1933. Director: Roy Del Ruth. Screenplay: Robert Lord and Wilson Mizner, based on a story by Vivian Crosby. Camera: Sol Polito. Film editor: James Gibbon. Cast: Warren William, Constance Cummings, Allen Jenkins, Clarence Muse, Natalie Moorhead, Mayo Methot.
 
            Regular readers of this column will know that I often start the new year with a Warner Bros. pre-Code picture. This year is a particularly apt time for that tradition, for 2023 marks an important centennial for Warner Bros. Unlike a certain other studio, the Warner studio didn't actually begin in 1923—but that year did mark a milestone event: the Warners' decision to shift gears, secure a major bank loan, and start an active campaign to transform their company from a small independent into a major force in Hollywood. Needless to say, they succeeded. Within a decade, thanks to a combination of shrewd decisions and aggressive production, Warner Bros. had become one of the most important motion-picture studios in the business, turning out a full slate of box office winners and all-time classics—as well as more modest program pictures, often forgotten today, such as The Mind Reader.
            The star of The Mind Reader, essaying the title role, is Warren William. We've met William before in this space; he was something of a fixture in Warner films during the pre-Code years. His screen personality, oily yet somehow ingratiating, made him a perfect casting choice for swindlers, charlatans, and crooked lawyers—the kind of characters that frequently turned up in the gritty, hard-edged films of those years. His was a persona tailor-made for the pre-Code period: engagingly despicable. Here he's a con man who travels the byways of America with his sidekicks Allen Jenkins and Clarence Muse, looking for opportunities to fleece the yokels at county fairs and other small-town gatherings. He hits upon a racket well suited to his talents: posing as a mystic who can read minds and predict the future. With an ingenious system for "sensing" the customers' questions, and with William's silver-tongued delivery, the enterprise is a great success.
            A success, that is, until William meets local girl Constance Cummings in one town and experiences the classic downfall of the con man: he falls in love. Captivated by her innocence and simple sincerity, he takes Constance along on their travels and later marries her—both against Jenkins' strenuous objections. All too soon Constance discovers the truth about William's racket and is bitterly disillusioned. After a series of incidents she makes up her mind to leave him, but William, still desperately in love, prevails on her to give him one more chance. This time, he swears, he really will give up his con game and get an honest job. But can he do it?
            To be successful, a story like this is dependent on a well-written, "smart" script.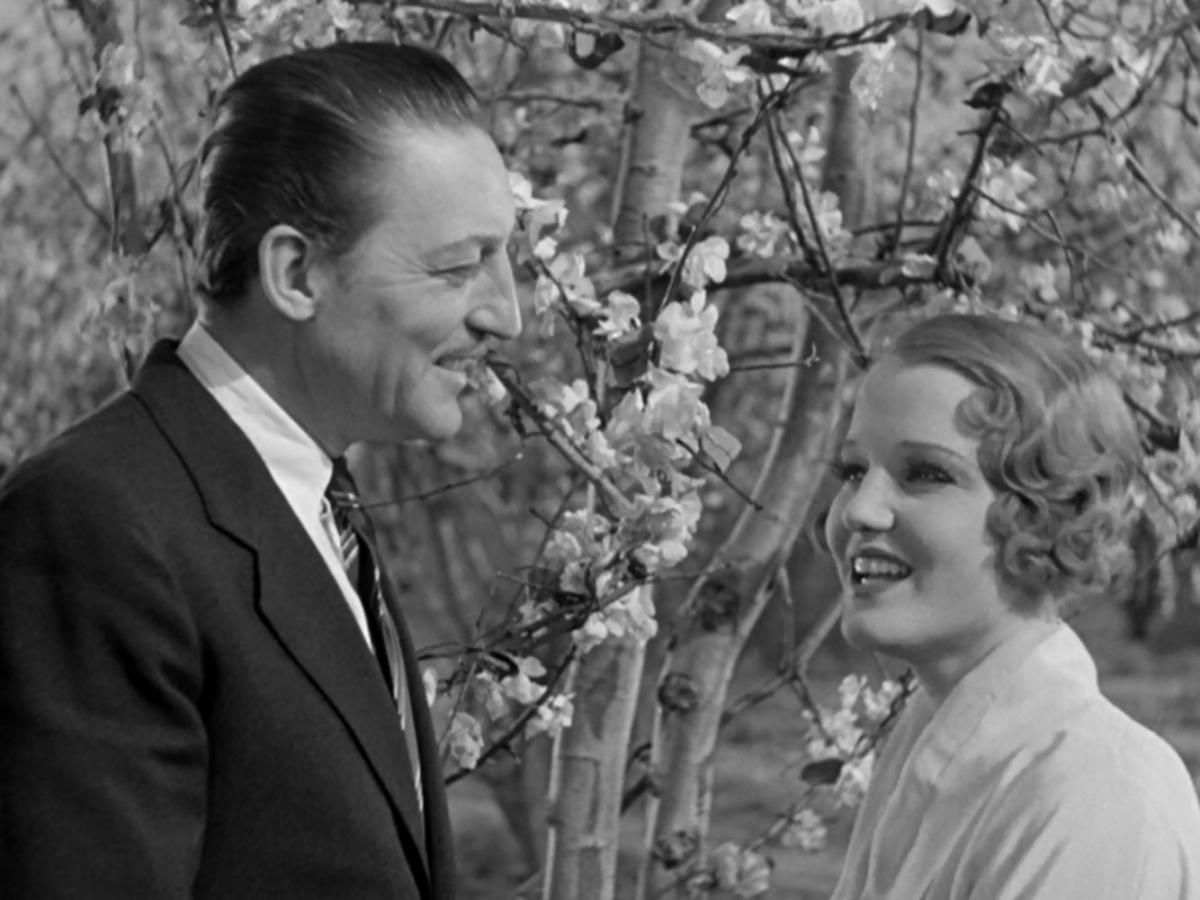 A glance at the production credits for The Mind Reader is enough to reassure us on that score: the script is the work of Robert Lord and Wilson Mizner, two of Warners' sharpest writers. We've met Mizner before, too, in this space; he was a writer of uncommon street-level wit, thanks in no small part to his own colorful life experience. If even a fraction of his claimed résumé was authentic, he had probably observed con games like this in real life, if not actually working them himself. I've deliberately avoided spoilers in describing this film, for half the enjoyment of The Mind Reader is in following the twists and turns of the story. Fast-moving and constantly surprising, it packs a very full narrative into a tight eight reels.
            And, as so often with these films, another major factor in its entertainment value is its cast, well rounded with favorite character players from the Warners stock company. In addition to Warren William himself and reliable regular Allen Jenkins, it's a pleasure to see Clarence Muse in a substantial role here. And along with the players listed in the screen credits, classic-film aficionados will enjoy the numerous unbilled cameos by such players as Irving Bacon, George Chandler, and—my fellow Disney enthusiasts will be pleased to note—Christian Rub, years before he became the voice and model for Geppetto in Disney's Pinocchio. With so many qualities going for it, this film is entertaining on multiple levels. To beat the post-holiday doldrums and get the new year off to a rousing start, The Mind Reader is highly recommended.