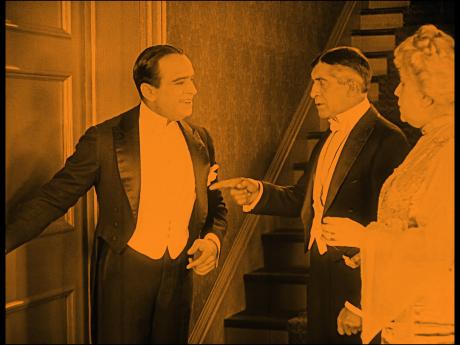 Artcraft/Paramount, 1918. Director: Allan Dwan. Scenario: Dwan, from a story by Ernest Butterworth. Camera: Hugh McClung. Cast: Douglas Fairbanks, Wanda Hawley, Marjorie Daw, Leslie Stuart, Ida Waterman, Alice Smith, Mrs. H.R. Hancock, Frank Campeau.
 
            Last month, in this space, we celebrated the release of a new Blu-Ray assortment of beautifully mounted Douglas Fairbanks features, courtesy of our friends at Film Preservation Society. This is nothing less than the restoration of an essential chapter in silent cinema history, previously available only in inferior versions, if at all. The banquet begins with Fairbanks' The Three Musketeers, easily the definitive film version of that tale, and painstakingly restored to the full visual splendor it enjoyed in 1921. That this disc is heartily recommended surely goes without saying; the film itself is one of the all-time classics, and it appears here in a presentation that does full justice to the original, for the first time in any of our lifetimes.
            Less obvious—but, in some ways, perhaps even more exciting—is a second disc from the Society, likewise available exclusively through the FPS website, offering a restored double feature of early Fairbanks films. These rarely-seen gems capture the star in the ascendant phase of his career, preserving it for posterity. Last month we explored the first of the two: Double Trouble, Fairbanks' second starring feature, in which he shows himself already bursting with energy and good humor in 1915.
            This month I'm happy to report that the good news just keeps getting better. Mr. Fix-It, the second half of this double bill, is fully as delightful as the first and even more of a rarity. Directed in 1918 by Allan Dwan, Mr. Fix-It offers another clever premise for a Fairbanks film. Here Doug is seen as a young American studying abroad at Oxford. His roommate and fellow American, played by Leslie Stuart, has a problem: he has met and fallen in love with a local girl and wants to marry her, but his straitlaced and very controlling family, back in the States, has selected a prospective bride for him—a respectable girl from a good family, whom Stuart has never met. What to do? Fairbanks comes up with an audacious solution: since Stuart's family has not seen him in fifteen years, Fairbanks cheerfully volunteers to go back to the States in his place, impersonate him with his family, and "fix" the situation.
            Thus the stage is set for a comic showdown between the stuffy class-consciousness of the family, on one hand, and Fairbanks' energetic high spirits on the other. In 1918, no moviegoer could have been in doubt about the outcome of that contest. Indeed, one of the pleasures of these films is that we know, in advance, that Fairbanks will succeed in his objectives; the joy is in seeing how he overcomes all obstacles. In Mr. Fix-It the resolution of the plot is particularly sweet and pleasing. The Fairbanks character himself is as dynamic and irrepressible as ever, constantly in motion.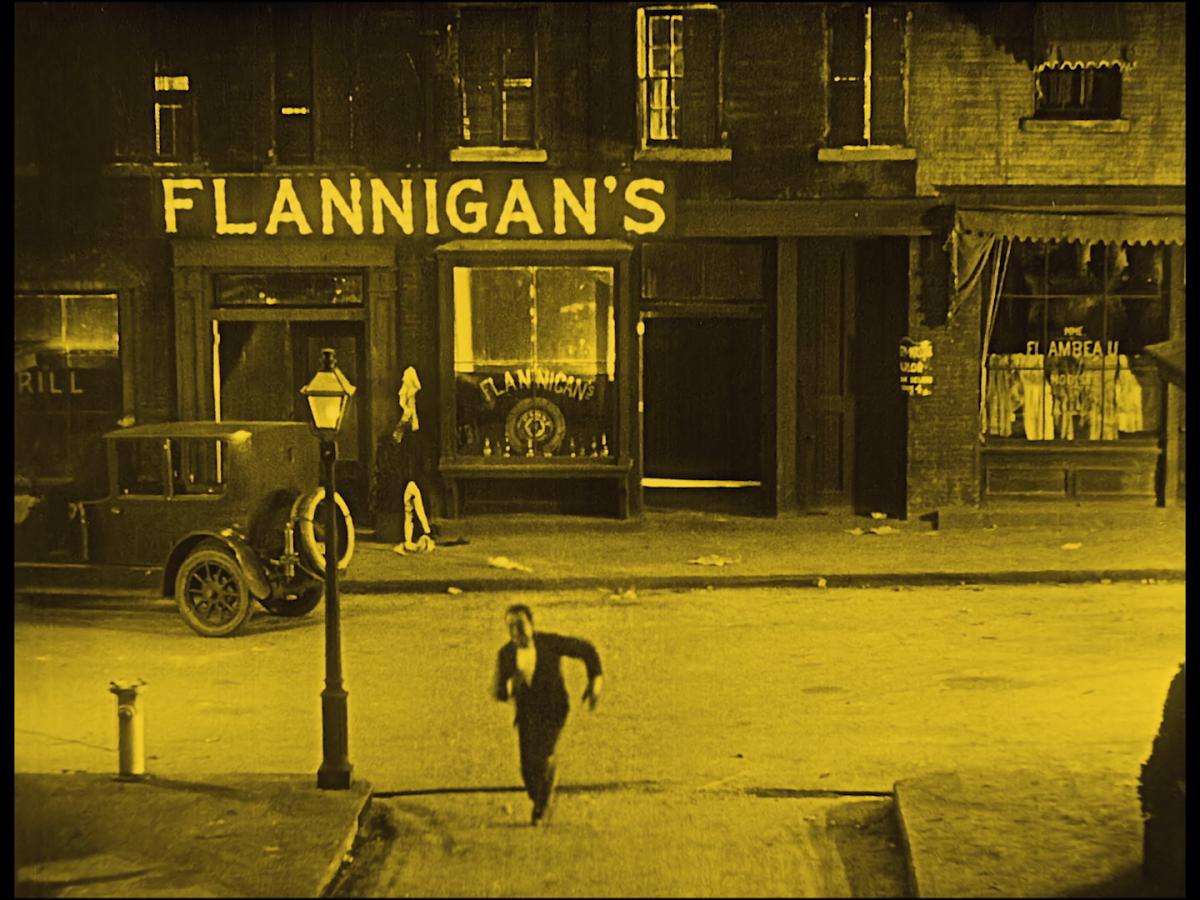 It's nothing for him to interrupt a conversation by darting into the bathroom and somersaulting into a filled bathtub, still fully clothed. In one scene, in a hurry and too impatient to walk downstairs, he simply vaults over the banister, lands halfway down the stairs, and continues on his way without breaking stride.
            At the same time, as Tracey Goessel has pointed out, Mr. Fix-It—produced on a small, intimate scale, and often overshadowed by Fairbanks' more ambitious efforts—is particularly rich in the kind of subtle touches Fairbanks often inserted in his films: the quick, understated gesture, the sudden wink directly at the camera. These are grace notes that may easily be missed, but they reward the attentive viewer.
            In addition to its sheer entertainment value, this picture offers the film enthusiast an extra dimension of enjoyment as a reassuring case study of today's film-preservation community in action. Among Fairbanks' extant features, Mr. Fix-It was the rarest of the rare: a single known surviving 35mm print was discovered in a private collection in Italy. Working from that single precious element, the George Eastman Museum, Haghefilm, the San Francisco Silent Film Festival, and Film Preservation Society joined forces to protect the film from extinction. Together they preserved its original color tints, reconstituted the English titles, and steadied and digitally cleaned up the image. Now, thanks to FPS, this hidden gem, which might have been lost altogether, is available in sparkling condition to add to our silent-film libraries—along with Double Trouble, and two more of the Society's lovingly restored Biograph shorts. For those of us who love classic films, this is truly an embarrassment of riches.