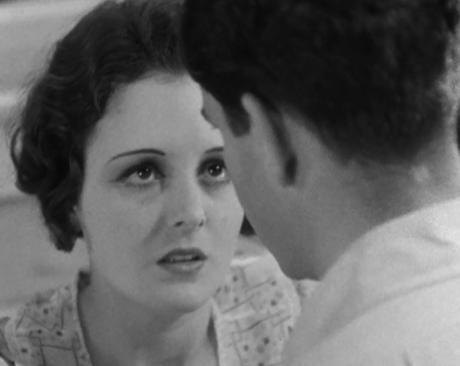 Warner Bros., 1931. Director: William Wellman. Scenario: Maude Fulton (dialogue: William K. Wells). Camera: Barney McGill. Film editor: Edward M. McDermott. Cast: Grant Withers, Mary Astor, Regis Toomey, James Cagney, Fred Kohler, J. Farrell MacDonald, Joan Blondell, Lillian Worth, Walter Long.
 
            I like to start a new year with a Warner Bros. pre-Code, and this is one that I think has been too often overlooked. Other Men's Women is a story with a railroad setting (its working title was "The Steel Highway"), and is infused with the rough camaraderie of railroad men and the women who love them. It's a perfect environment for William Wellman, perhaps the toughest and most no-nonsense of all pre-Code directors. If it's less well-known today than some of Wellman's other efforts, one reason may be its offbeat cast. The leading man, Grant Withers, is virtually forgotten today despite a long, prolific career with appearances in literally hundreds of films (including the recently restored John Ford silent Upstream). Here he's engaging as an irrepressible, womanizing rascal who knows his job so well that he can hop off the front of a moving train as it slowly enters the station, pop into the diner for a quick breakfast, exchange a round of flirtatious banter with the waitress, duck out the door, and hop back onto the last car as it rolls past.
            The film's other two principals, Mary Astor and Regis Toomey, are better remembered today than Withers—but, I think, also underappreciated. The story is essentially a romantic triangle: Withers and Ms. Astor, as Toomey's wife, unexpectedly find themselves genuinely in love. From there, it must be admitted, the plot detours into melodrama, and in fact the climactic reels feature an unusually purple level of melodramatic excess. But, as so often, what matters here is the way Wellman puts that story on the screen. He keeps it moving at a crackling pace, investing one scene after another with disarming touches of humanity. There are no good guys or bad guys in this story, only tough circumstances and characters who try to stand up to them.
            What makes the film's cast more remarkable, in hindsight, is the presence of two supporting players who would eclipse all the principals within a year or two. Joan Blondell was not yet a star in 1931, but turned in numerous supporting performances marked with a fresh, natural charm. Here she plays Withers's long-suffering girlfriend, keeping up a cheerful, spunky exterior even as she yearns for him to commit to marriage.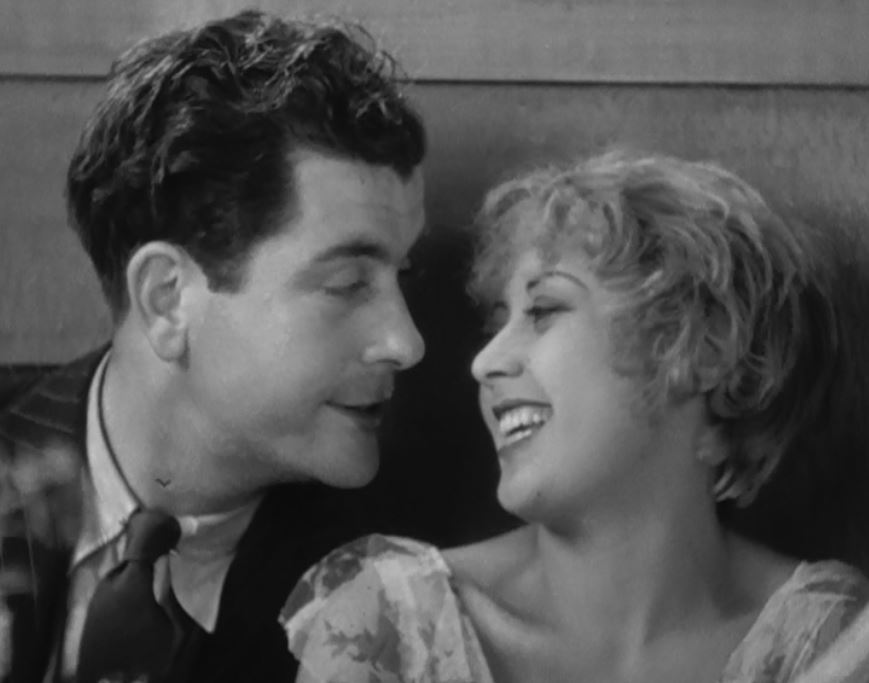 In one dancehall sequence, she and Withers share a memorably spontaneous drunk scene. Equally notable is an appearance by Jimmy Cagney, who was likewise among the ranks of supporting players. Cagney's role in this film is no role at all; his appearance is gratuitous and clearly written in just to give him added screen exposure—and he makes the most of it. A few months later in 1931, Wellman and Cagney would team up again for the landmark gangster film The Public Enemy, in which Cagney would rocket to top stardom practically overnight.
            And there's so much more to recommend this feature. The film enthusiast, already familiar with Wellman's craftsmanship, will be newly impressed with it in Other Men's Women. Only a few years earlier, Wellman had sent cameras careening around the skies in the silent aviation classic Wings. The talking-picture revolution had supposedly put an end to such camera mobility; we're all accustomed to the excruciating slowness of some early talkies, filmed with cameras anchored down in soundproof booths. But enterprising directors had begun to rebel against these technological restrictions almost immediately. Here, barely two years into the talkie era—Other Men's Women was actually produced late in 1930, for release early in 1931—Wellman seems to delight in the difficulties of his railroad setting, taking them as a challenge. Scorning such devices as process shots, he takes his cameras and recording equipment into the railyards and films some of his exteriors on authentic locations. One bravura sequence is actually shot on top of a moving boxcar, filming a dialogue scene in such a way that it could not have been faked.
            With so much going for it, Other Men's Women is yet another overlooked pre-Code gem. Like so many other contemporary films, it reflects a hard, uncompromising view of life, and does so with wit, honesty, and a vivid style that captures and holds the viewer.