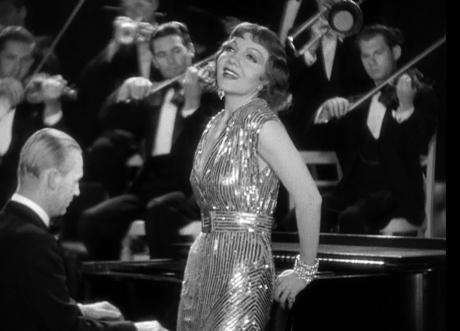 Paramount, 1933. Directors: Alexander Hall and George Somnes. Screenplay: Lenore Coffee and Lynn Starling, based on a story by Grace Perkins. Camera: Karl Struss. Film editor: Eda Warren. Cast: Claudette Colbert, Ricardo Cortez, David Manners, Lyda Roberti, Baby LeRoy, Charley Grapewin, Sam Godfrey, Florence Roberts.
 
            In an earlier installment of this column I observed an odd facet of Claudette Colbert's movie-star legacy: she is one of the most fondly remembered stars of Hollywood's golden age, but an outsize proportion of her reputation is based on only one of her films. Frank Capra's It Happened One Night is undeniably an established classic, and I love it as much as anyone, but Colbert's stellar performance in it is only one of many that she essayed in films of the mid-1930s—mostly at her home studio, Paramount Pictures. Indeed, her loanout to Columbia to appear in Capra's film was viewed at the time as, at most, a minor interlude between her really important assignments at Paramount.
            One of her best Paramount vehicles was Torch Singer, released in September 1933 (shortly before that Columbia loanout). Colbert's range as an actress is on full display in this film; her character travels a wide arc in the course of eight reels. We first see her down and out, as a single mother giving birth in a charity hospital, and afterward struggling to provide for herself and her daughter. Beaten down by poverty, she is forced to give up the child for adoption. But then her fortunes take a turn: she finds work as a singer, her reputation continues to spread, and ultimately she achieves widespread fame as a torch singer, surrounded by wealth and the trappings of success. If only she could find her daughter again …
            Reduced to its bare bones, the story is frankly sentimental melodrama, and the film could easily have plunged into embarrassing bathos. That it doesn't—that it emerges as intelligent, compelling entertainment—is a tribute to the skill of the filmmakers, and in particular to Colbert's performance. She offers a nuanced portrait of the central character, who matures through her trials. At the height of her fame she retains a kind, generous spirit; but when the baby's father unexpectedly reappears in her life, she also reveals a hard, bitter streak of cynicism. As in so many of Colbert's other films, the character is elevated by the inner intelligence and integrity of the actress herself. And as a bonus, her performance scenes reveal that she really can sing! The warm, rich voice we hear on the soundtrack is clearly her own, and makes her character's rise to singing fame entirely credible. And although the film is not strictly a musical, Paramount's in-house songwriters Ralph Rainger and Leo Robin rise to the occasion with a repertoire of songs for her. One number in particular, an authentic torch song titled "Give Me Liberty or Give Me Love," went on to become a hit song in its own right, apart from the film.
            Along with Colbert's exceptional performance, Torch Singer offers additional cast members of note. During the early hospital scenes Colbert is befriended by, and later rooms with, a fellow single mother played by Lyda Roberti. Comedy enthusiasts who know Roberti's wild, irrepressible persona from films like The Kid from Spain and Million Dollar Legs, and a series of short comedies for Hal Roach, will be intrigued to see her relatively restrained—for her—performance in a dramatic role.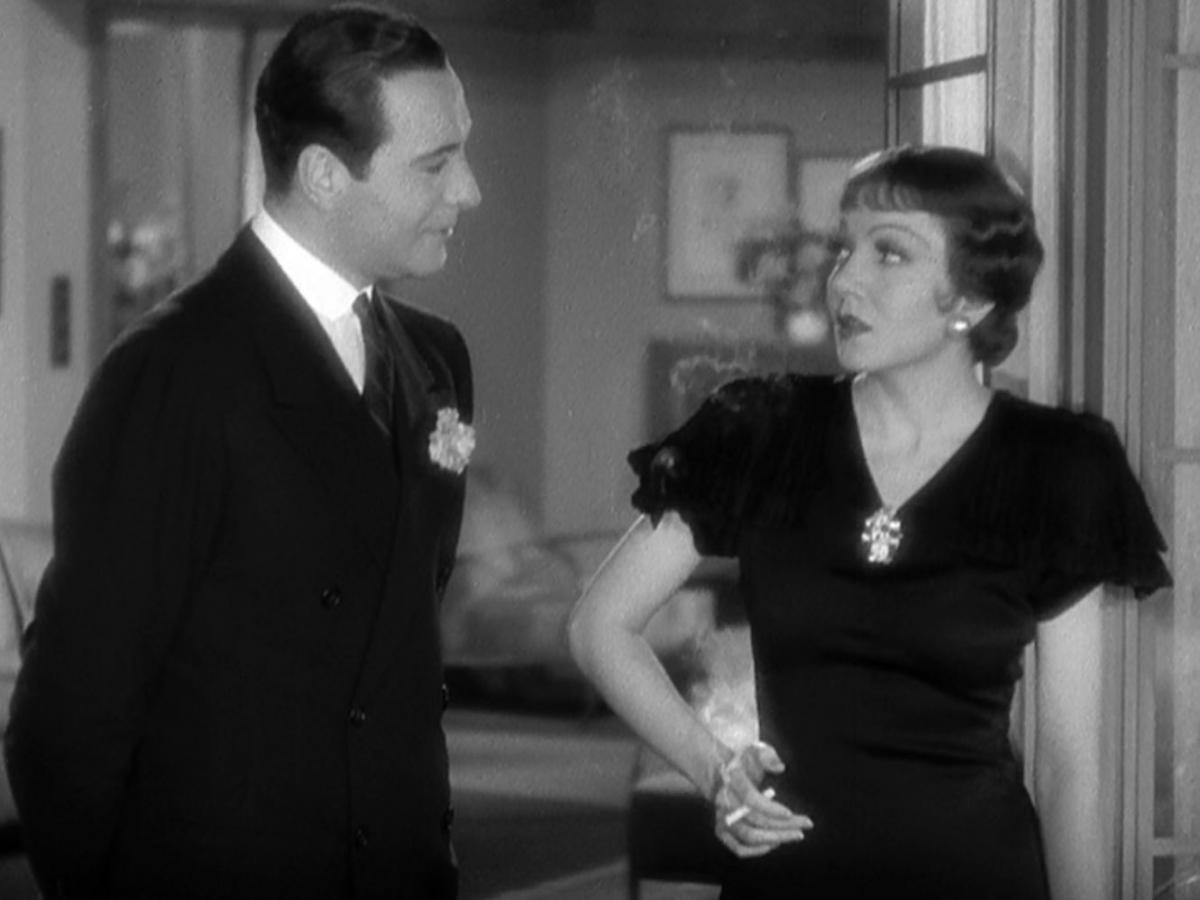 And they will not fail to notice her baby son, played by none other than Baby LeRoy, who was bedeviling another Paramount contractee, W.C. Fields, in some of his films around the same time.
            Released in 1933, Torch Singer is a pre-Code film, a term which, as I've remarked elsewhere, is widely misunderstood today. Like many pre-Codes, it offers nothing particularly "shocking" in its entire running time, but does honestly acknowledge the hard realities of American life during the Depression. (Colbert's character is repeatedly referred to as a "notorious torch singer," but any moral turpitude on her part is merely implied, takes place offscreen, and in any case is more than offset by the innate decency Colbert herself projects in the role.) Also like many pre-Codes, it is firmly rooted in its own time, yet offers an occasional moment that seems equally timely in today's world. Not the least of these occur during Colbert's early scenes with her baby daughter, in which she reflects on the social injustices inflicted on women. In the hospital, presented with the newborn infant, she murmurs, "Why couldn't you have been a boy? This world is such a tough place for a girl to come into." Later, forced to give up her daughter for adoption, she bids her a tearful goodbye. "Don't ever let any man make a sucker out of you," she tells the child. "Make them know what you're worth."