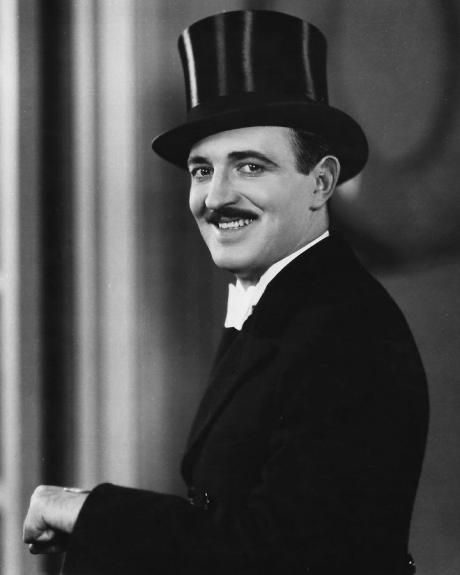 Paramount, 1926. Director: Arthur Rosson. Scenario: Jules Furthman. Camera: William Marshall. Cast: Raymond Griffith, Dorothy Sebastian, Earle Williams, Edward Martindel, Tom McGuire, Granville Redmond.
 
            Those of us who love the great comedies of the silent era (and we are legion) have a vast selection of classics to choose from. Even apart from the acknowledged giants of silent comedy—Chaplin, Keaton, Lloyd, and arguably Langdon—there are Roscoe Arbuckle, Charley Chase, Mabel Normand, Laurel and Hardy (separately and together), and a host of other comics who collectively turned out a staggering quantity of classic comedy during the silent years. And new rediscoveries are constantly popping up to add to the pantheon. For many of those rediscoveries we can thank Ben Model and Steve Massa, who for some years now have been unearthing, exhibiting, and in some cases helping to preserve the work of silent comedians who might otherwise have slipped into obscurity. This month marks a high point in their valuable work: a new Undercrank Blu-Ray featuring two of the key films of Raymond Griffith, preserved in the collection of the Library of Congress.
            Griffith is not exactly unknown—Kevin Brownlow in The Parade's Gone By and Walter Kerr in The Silent Clowns both penned eloquent tributes to him—but he is relatively unseen. Apart from his brilliant Civil War comedy Hands Up! (1926), which was screened for years by adventurous film societies, most of his best films are either lost or have survived in partial form. This poor survival rate, and Griffith's offbeat screen persona, have conspired to keep him on the fringes of latter-day recognition. Which is a shame, because his comic style is a delight: elegant, witty, subtle, ever so slightly satiric, fully deserving of rediscovery. Emblematic of Griffith's frustrating status is the 1925 Paramount feature Paths to Paradise, which is celebrated for its fast-moving, masterfully constructed comic plot—but rarely exhibited, because its seventh and final reel is missing!
            The makers of the Undercrank disc have wisely chosen to lead off with Paths to Paradise, even in its partial form. Viewers who watch it, knowing in advance of the missing footage, will find that even this incomplete version is a banquet of comedy. Griffith and Betty Compson appear as jewel thieves, first competing and then teaming up to steal a fabulous diamond. Through a series of beautifully timed ruses, counter-ruses, and reversals, the diamond changes hands with dizzying rapidity in the course of the feature. At the end, even before that missing climactic reel, we're treated to a classic high-speed silent comedy chase—an exceedingly well staged and edited chase, involving a stolen car, a railroad train, and seemingly every motorcycle cop in the state of California.
            But while Paths to Paradise demonstrates that its reputation is well deserved, in this column I'm focusing on the disc's second feature, the lesser-known You'd Be Surprised. This film is a different matter altogether, a comedy that starts as a murder mystery but then veers off in a highly idiosyncratic direction all its own. The film opens, at a party aboard a houseboat, with the theft of a valuable necklace, followed by a murder. Now all the elegantly attired party guests are suspects in one or both crimes. It seems like the setup for a classic whodunit—until the arrival of the coroner: Raymond Griffith. From the time he enters, announcing that the murder will have to wait because he has tickets to the theatre, Griffith's methods are unorthodox, to say the least. In fact they defy any kind of logic, and soon the film itself is wandering into surreal territory: clues disappear and then reappear with disconcerting unpredictability, a supposed murder victim turns up alive after all, the coroner's inquest suddenly becomes an impromptu crap game. You'd Be Surprised may remind viewers of the non-sequitur comedy of Charley Bowers, or, possibly, the later sound films of the Marx Brothers.
            I'm focusing on this film because, perhaps even more than its companion feature, it's a vehicle for Raymond Griffith as a performer. In a film like this, performance is everything, and Griffith confirms that he has the acting skills to pull it off. Surveying the assembled suspects with a knowing smile, determining guilt or innocence by the flip of a coin, triumphantly displaying some bit of utter nonsense as if it were a piece of brilliant deduction, he delivers an engaging performance, maintaining his cool panache at almost all times. His command of subtle flickers of facial expression is a joy to see, and invites comparison with Chaplin himself.
            Of course You'd Be Surprised is more than simply a minimalist acting exercise.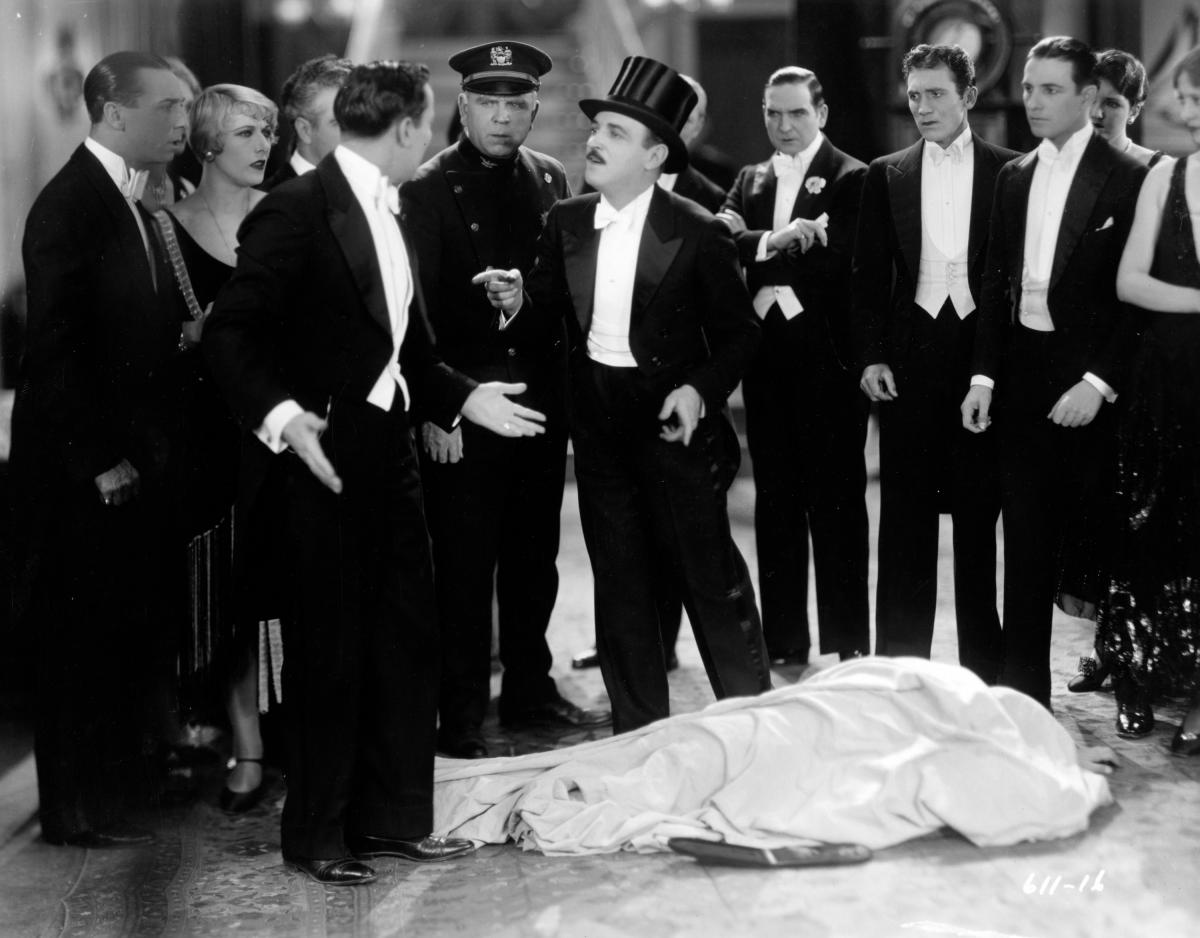 The film enthusiast will find other pleasures here too, starting with the opening sequence, which establishes the houseboat party (and the date, Friday the 13th) with a witty montage. Griffith's leading lady is Dorothy Sebastian, a familiar face in films of the 1920s (not least for her later appearances opposite Buster Keaton). Tom McGuire is typecast as the police inspector, the ill-fated Earle Williams cast against type as one of the several suspects. But today's viewer may be more intrigued to see some of the players who are not listed in the screen credits. One is Roscoe Karns, remembered today as a beloved character player in the sound era, but already enjoying a busy career in the 1920s, and prominently featured here (if uncredited) as one of the party guests. Sharp-eyed viewers may also spot fleeting glimpses of Richard Arlen and a very young Myrna Loy, both of whose screen careers were getting underway in 1926.
            The opening titles also reveal a remarkable credit that has unaccountably been missed in the standard reference sources. The dialogue titles and intertitles, we learn, are the joint work of Ralph Spence, one of Hollywood's top title writers, and none other than Robert Benchley—the same Robert Benchley whose movie career is commonly supposed to have started with the coming of sound and The Treasurer's Report. Having seen these names in the credits, the viewer may well be watching more closely for witticisms in the titles as the film progresses—and will not be disappointed.
            Both the films on this disc have been preserved from 35mm with sparkling image quality and presented in 2K scans, and both benefit from spirited organ scores by Ben Model. Altogether, this is a package not to be missed, showcasing two cinematic gems and helping to bring long-overdue recognition to an unfairly overlooked genius of silent comedy.