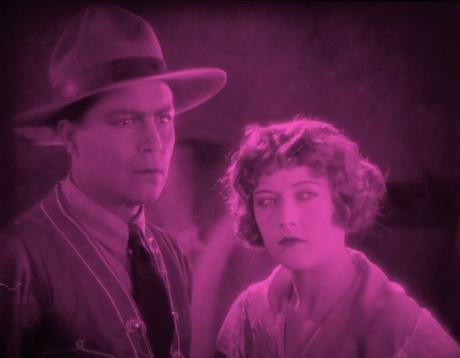 Cosmopolitan/MGM, 1925. Director: George Hill. Scenario: Lillie Hayward and (editorial supervision) Frances Marion, adapted from the play by Edward Salisbury Field. Camera: George Barnes, Harold Wenstrom. Film editor: James McKay. Cast: Marion Davies, Holbrook Blinn, Harrison Ford, Harry Watson, Harry Myers, George Siegmann, Emily Fitzroy, Hobart Bosworth, Jack Huff.
 
            In these stressful times, the classic-film enthusiast can take added comfort in the many films—rare and, in some cases, presumed lost—that are being preserved, restored, and issued on DVD and Blu-Ray. Quite a number of these treasures come to us courtesy of small, independent companies, and for the next few months we're going to be looking at the latest exciting releases from some of those entrepreneurial labels. One of the best is Undercrank Productions, headed by organist, scholar, and all-around friend of silent film Ben Model. Working with the preservation wizards at the Library of Congress, Model has championed the restoration of individual rare silents, then issued them on disc with his own excellent musical scores. I've written in this column about some of Undercrank's earlier releases, and now it's a pleasure to report a new disc being released this month: Zander the Great, starring Marion Davies.
            For years, Marion Davies' reputation as an actress has lingered in a grey area. Her relationship with, and aggressive promotion by, William Randolph Hearst in the 1920s has rendered her acting skills suspect in the eyes of some observers. Even the skeptics have been obliged to admit that she shines in her two silents with King Vidor, The Patsy and Show People (both 1928)—but beyond that, some film enthusiasts have been reluctant to allow her any credit. Now, nearly a century after the fact, Model and Davies specialist Edward Lorusso have been at pains to rectify that injustice. Interspersed with the other Undercrank releases, they have ferreted out some of Davies' lesser-known features, mounted crowdfunding campaigns to fund their preservation, and presented them in handsomely mounted editions designed to rescue her reputation for posterity. Zander the Great is the latest entry in that library, and it's a welcome one.
            Clearly calculated to provide a full evening's entertainment for a movie audience, Zander the Great is a crowded, wide-ranging extravaganza of a film. It begins with Davies in the role of a youngster in an orphanage, trying to protect the smaller kids from the cruel abuses of the matron and coming in for a share of those abuses herself. (If this part of the film suggests Mary Pickford, it's hardly surprising, given the heavy involvement of writer/supervisor Frances Marion, who had masterminded many of Pickford's films.) Providentially rescued from the orphanage, she is adopted by a kindly lady whose husband has abandoned her to raise their infant son alone. Time passes, Davies grows to young womanhood, the baby grows to young boyhood—and then the mother dies, whereupon the orphanage officials descend upon the two youngsters, this time determined to take charge of the boy. Now Davies is desperate to save the boy from the awful fate awaiting him at the orphanage. She flees with him to find his father, knowing only the man's name and that he is somewhere in Arizona, and little suspecting the adventures awaiting her there.
            Part melodrama, part sentimental romance, part boisterous comedy, part Western—Zander the Great is a reckless concoction of all these ingredients and more. It's a prime example of a kind of adventure film that flourished during the silent era: larger than life, deliberately over-the-top, produced with tongue ever so slightly in cheek—but never quite crossing the line into outright parody. Sound films would later prove ill-equipped to handle this kind of story, but the silents produced many enjoyable examples, and Frances Marion and director George Hill deliver one here, filled with unexpected touches. One example will suffice: when Davies and the boy set off on their trek, the boy takes along his two pet rabbits in a cage. A simple but clever montage charts the fugitives' cross-country journey: an intertitle naming each successive state as they reach it, followed by a cutaway to the cage, each time containing additional rabbits. By the time they reach Arizona, their rabbit population has overflowed the cage! And those rabbits continue to crop up as the film rolls on, leavening the ensuing Western action with a dash of comic relief.
            Adding to the film's entertainment value, the silent-film enthusiast will find a host of familiar faces in the supporting cast. The vicious orphanage matron is played by none other than Emily Fitzroy, familiar from Griffith's Way Down East and many other films; and in a later scene she's joined by another well-known harridan: an unbilled Josephine Crowell. Yet another veteran villain, George Siegmann, turns up as a malicious outlaw in the Arizona scenes. Some of the sympathetic characters, too, are cast with familiar players.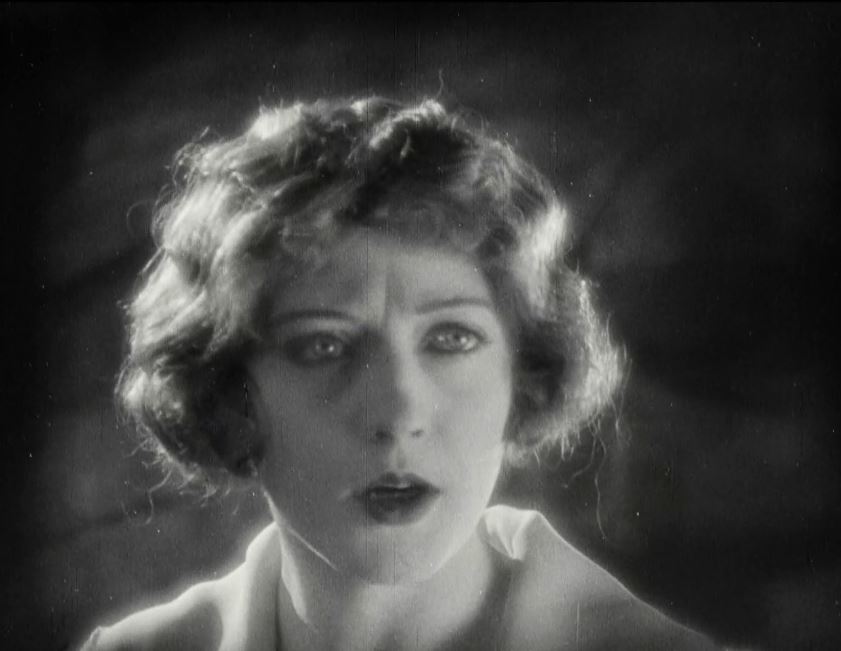 We know Harry Myers as the drunken millionaire in Chaplin's City Lights, but he cuts a very different figure as a cowboy in Zander. And Hobart Bosworth brings his aura of dignity to the role of a border sheriff in the film's second half.
            And Marion Davies herself? True to Messrs. Model and Lorusso's word, she plunges into this runaway movie and turns in a solid performance. Neither an elegantly mounted costume spectacle nor an out-and-out comedy like some of her other vehicles, Zander the Great offers a unique challenge for an actress—and Davies meets the challenge handily. By turns spunky, fiery, broadly comic, and subtly emotional, she provides the strong central core that holds together all the disparate threads of the film. It's another testament to her underappreciated talent, and a most enjoyable addition to our knowledge of Hollywood's golden age.